BY FRANKLIN ALLI
LAFARGE Cement WAPCO Nigeria Plc has announced plans to contribute its quota towards the alleviation of Nigeria's power crisis, by adding 30 megawatts of electricity to the national grid for use by residential homes.
This is even as Standards Organisation of Nigeria (SON) has charged the company to go for ISO 26000 – Social Responsibility, before the end of this year. Lafarge says it currently has a 90mw Independent Power Plant at Ewekoro, Ogun State.
Mr. Paul Rogers, Industrial Director, who disclosed this during the visit of the Director General of SON, Dr. Joseph Odumodu to Ewekoro Plants, said that 60 mw carries the entire load at Ewekoro plants I and II, and they still have an excess of 30 megawatt to channel to the national grid through the NIPP (National Integrated Power Projects.)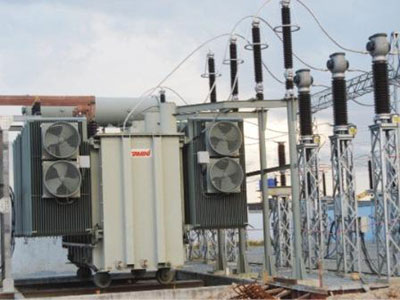 "The 90 megawatt plant which was commissioned last year, has six units of 15 mega watts and will go a long way to ensure smooth operations of our plants (Ewekoro I and II) without power interruption which will translate to increase production volume for the Nigeria cement market.
"The investment is a strong demonstration of Lafarge WAPCO's strong commitment to the Federal Government's Backward Integration Policy which emphasizes on availability and affordability of cement in the country through the encouragement of local cement manufacturers," he said.
On products quality, Rogers maintained: "For 52 years of our company's existence,  we have focused on quality. Our Elephant Cement (CEM 1) has won many SON Gold awards and bronze award for CEM 11 products. In similar vein, we have MANCAP Certifications for CEM I, CEM II A- L, CEMII B- L and MANCAP all for our Elephant, Elephant Supaset and Lafarge Powermax. We equally have ISO9001:2008 for Quality Management System and ISO 14001:2004 for Environmental Management System."
"As a member of the global Lafarge family, health and safety, quality, innovation and customer service remain uncompromised key business priorities for us.
"Our focus on quality is consistent within both local and International requirements. We continuously leverage on the benefits of our Group's commitment to innovation – a 150 million Euro annual R&D budget and the world's biggest building research laboratory in Lyon, France."
In his response, Odumodu commended the management of the company for quality products, continuous innovations, job creation including health and safety procedures.