The dismal outing of the country in the just concluded London 2012 Olympics has continued to attract comments from well meaning Nigerians.
Former military president Gen. Ibrahim Babangida has also joined in the fray and called not only for the immediate overhaul of the sports administration in the country but also insisted that preparation for the 2016 Games in Brazil should begin immediately.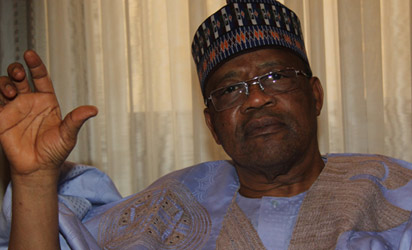 Answering questions from sports writers in his Hill Top mansion, Minna yesterday, Gen. Babangida said, it was disappointing that the country ended without any medal at the just concluded Olympics in London.
"I think the sports administration needs to be strongly looked into and overhauled. We should also stop this our last minute preparation towards various championships as it cannot work," the former military president advised.
Gen. Babangida described the outing as unfortunate especially with the resources, sports personnel and talents that abound in the country adding, however, that Nigeria can still  reclaim its lost glory in  sports if necessary steps were taken.
" We have the people; we have the talents, the facilities are there and what we need to do is to upgrade them to world standard. It is on record that we have done well and ruled the world in sports before and we can still do it with adequate preparations" IBB remarked.
He said with the recent dismal outing, the country, especially, the sports administrators and other stakeholders must have learnt bitter lessons pointing out that the only path to success in anything, especially sports is good preparation saying, "The best time to start that preparation is now."