By VICTOR AHIUMA-YOUNG
MANAGING Director of Penman Pensions Limited, Mr. Wilson Ideva, has said the market opened by the Contributory Pension Scheme, CPS, a fall out of the 2004 Pension Reforms Act, PRA, is under exploited.
Mr Ideva, who speaking on his vision for Penman Pensions, also spoke about the problems in the capital market and how Pension Fund Administrators,  PFAs, have switched over to more profitable investments.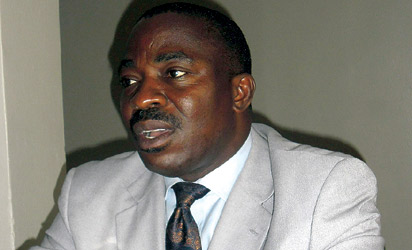 According to him, "under the Investment guidelines issued by the National Pensions Commission, PenCom, we have different guidelines on investment. We have the capital market; we are allowed a maximum of 25 percent in the capital market, money market we are allowed about 35 percent as the maximum investment outlay and under fixed income, because it is risk-free, you can do 100 percent or 80 percent and so on.
But what most PFAs have done because of the problem in the capital market in the last two   years is to draw down on their exposure to the capital market. For my PFA, we are below five percent exposure. What it means is that even if the five percent goes under, I have a return of close to 14. 28 today because of the high return we are getting on investments.
You know that the fixed income market has become very bullish in the last six months and the fixed income, treasury bills, we are getting about 15.5 percent. On the money market, we are getting an average of about 13 -14 percent. To me that is quite a heavy return on investment. So, a sound manager of funds will normally go to where the fund is safe. The first priority is security of funds followed by returns on investment."
Ideva who took over the management of Penman Pensions Limited six months ago, said that within the period, the PFA's fund had increased from N11 billion to N13.1 billion.
He said, "my vision is that by the of end of the year, we are looking at N30 billion. Within the next two years, I have a vision that we should be one of the first five PFAs in the country in every parameter you want to look at it, whether in terms of return on investment, in terms of fund under management, in terms of service delivery and in terms of staff motivation.
That is my vision and we have set a target for ourselves. You may be aware that currently, we have just about five million RSA holders nationwide in the industry and we have a population of about 150 million and we are told that the workforce is about 70 million which means that largely we have three percent penetration in terms of population and we have about six percent penetration in terms of number of workforce. What that tells me is that the market is highly under exploited, there is still room for growth."