By Amaka Abayomi & Laju Arenyeka
As Nigerian children celebrate 2012 Children's Day on Sunday, it is sad to note that over 40 per cent of them will celebrate on the street; without access to basic education as economic and socio-cultural factors keep over 10.1 million of the 35.6 million children aged between six and 14, out of schools.
According to a report on out-of-school-children (OOSC) jointly anchored by the United Nations International Children's Emergency Fund (UNICEF), United Nations Educational, Scientific and Cultural Organisation (UNESCO), United Nations Institute of Statistics (UIS) and the Federal Ministry of Education for the Universal Basic Education Commission (UBEC) which was presented in 2011, there is an increase in the number of OOSC.
While 12,531,414 boys and 12,130,673 girls aged six to 11 ought to be in primary schools, 3,366,138 (26.9 per cent) and 3,932,679 (32.4 per cent) of the boys and girls respectively, are not in school. This meant that of 24,662,087 children, 7,298,817 were not receiving formal education in the country three years ago. Also, 200,630 and 168,795 of the total boys and girls respectively, dropped out of school.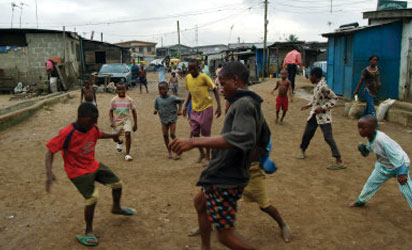 The report noted further that as at that date, 2,834,903 out of 10,912,131 boys and girls aged 12 to 14 who ought to be in junior secondary school (JSS), were not. A total of 625,993 dropped out of school. A breakdown of these figures showed that 5,543,223 boys were supposed to be in junior schools but 1,308,779 were not while 324,576 dropped out. Of 5,368,908 girls, 1,526,124 were not in school while 301,417 had dropped out.
Drop-out rate was higher in junior secondary school than in the primary school category. Of those children currently in primary school, less than one third will attend junior secondary school and even fewer will proceed to senior secondary.
The report noted that the problem of OOSC in both primary and junior secondary schools was more severe in all states of the three geo-political zones in the north than in the south.
The factors that kept the children out of schools were grouped into economic, socio-cultural and supply side barriers and bottlenecks. Government and political influence, especially in the capacity of government to implement education policies as well as politicisation of basic education, equally affected the magnitude of the problem.
Proffering solutions to the scourge, government was tasked to scale up existing conditional cash transfer to alleviate poverty in families linked to their enrolling children in schools; revive the school feeding programme or institute commodity voucher scheme for extremely poor families, enhance tax relief for low income earners, and adoption of child-friendly school initiatives must be undertaken.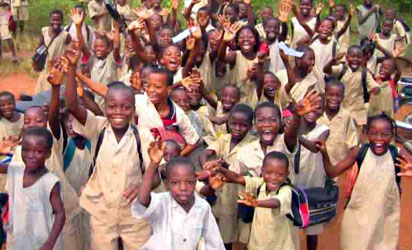 Vanguard Learning sought the opinions of education experts on how the OOSC menace can be curbed.
Listing poverty, cultural and religious barriers in the north, poor quality of education leading to dissatisfaction from parents, and opportunity cost as parents would rather have their children make extra money through hawking than going to school as factors responsible for the high rate of OOSC, an Education Management Consultant, Mr. Wale Samuel, said this can be reduced with the re-introduction of the one meal per day scheme in schools; more sensitisation in the north and quality teacher training and remuneration.
Urging government to ensure that funds allocated for OOSC are used for the stated purpose, a teacher, Mrs. Mercy Anthony tasked government to provide job opportunities for their parents as education starts from the family.
For Mr. Paul Akinyemi, another teacher, "government can help get such children off the street by creating more opportunities for schooling and accommodation for such children. The vision for 2015 is possible only if the government starts early."
Mr. Joshua Babayejo said "Nigerians should imbibe the culture of other countries that provide for children who are not financially strong. Many of these children have resources within them that can facilitate a better Nigeria some day."
In the same vein, Pharmacist Ugochinyere Ogudu, a facilitator at the 2012 Children's Day Youth Forum/Career Exhibition organised by the Lagos State Ministry of Education, urged parents to ensure that their children are planned for so as to make it easier for them to be properly cared for.