IT is a building made of modern blocks in Kanwuri area of ancient Gusau town, the capital city of Zamfara State. Close to Emir of Gusau's palace and the main central mosque is the family house of Inspector General of Police, MD Abubakar.
Apart from the presence of few mobile policemen who obviously mount security at the house, it would not be noticed by passersby. In the house is the biological father of the acting IGP, Alhaji Suleman Gusau. In this exclusive interview with SAMINU IBRAHIM, the octogenarian bares his mind on the life of the new police boss and reasons behind is names. Excerpts.
COULD you tell us the period of growing up of the acting Inspector General of Police, Muhammad Dikko Abubakar?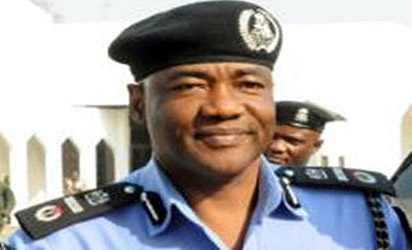 He was born here in Gusau but lived with my uncle at Karenganuwa, hence he started primary education at Karenganuwa. My elder brother was the district head of Karenganuwa so it was he that brought Muhammad up. Karenganuwa is about 25 kilometres away from Gusau.
He later came back home to Gusau, but I insisted he must complete primary school. This, however led him to Township primary school, Gusau, and again to Maru all in Zamfara State where he finally finished primary education at Maru Township primary school.
I was a staff at Maru Teachers College and this facilitated his joining the Teachers College. In those days there was a local authority law that says after completing Teachers college one must have teaching experience. The acting IGP was, therefore, posted to Kotorkoshi village as a teacher after completing Maru Teachers College.
In 1979, however, he enlisted in the Nigeria Police. One day we were seated at the family house when he came to inform me he has joined the police and I prayed for him for a successful life. He, therefore, proceeded to Lagos; thereafter I heard his first posting after police training school was Benue State. There and then he started movement around the country in line with the demand of police work until I heard he has been elevated as acting Inspector General of police.
But one is surprised the acting IGP bears Muhammad Dikko Abubakar, yet the family name Suleman is hidden. What informed this nomenclature?
You see what happened was when my uncle took him up at Karenganuwa, the wives in the house considered it as disrespectful to address him by his first name – Muhammad. So they adopted a name and called him Dangusau.
As a child he also adopted it and would always write his name as MD Abubakar. What my son meant by MD Abubakar is Muhammad Dangusau Abubakar. Now the Abubakar came about in line with tradition and African culture where seniority is not handled with levity. My uncle is the leader of the family and he gave him the surname you are hearing now. This explains why Suleman is hidden as you pointed out.
Among your children what position does the acting IGP occupy in terms of hierarchy?
He is the leader, I mean my first child, which his mother had for me. My second wife had 21 children for me.
What was your reaction initially when he indicated interest to join Nigeria police?
Glory to Allah, I have heard from people pleasant remarks about my son, and this has given me a lot of joy.
Did you not entertain fears when he indicated interest in police?
Why should I develop apprehension? It is Allah that destines whatever one would become in life. I have no power over what he will become or otherwise. That is why I told you I prayed for him when he said he has joined police.
How do you feel over his recent appointment?
Of course I was happy when the news came to me.
Did you see any peculiar sign in his disposition especially among your other children during growing up?
What I noticed vividly is his nature. He is very principled, for example in keeping of appointments he stands tall among his peers. He will never promise what he cannot do, and when he tells you he is against something please take his words. He detests people who derive pleasure in telling lies. He will distance himself from you if he realise you are not honest, even if you are a family member.
What is your message to Nigerians?
I pray for peaceful coexistence in Nigeria. I want to see a country free from violence, calamities and may Allah bring to an end our present security challenges.