By VICTOR AHIUMA-YOUNG
AS NIGERIANS continue to express shock and disbelief in the ongoing probe and unearthing of the wanton corruption and unbelievable wickedness in the defunct Deferred Pension Scheme, DPS, also known Pay As You Go, PAYG, workers in the nation's textile industry,  have said the matter should not be treated as an economic crime, but a treasonable crime.
Under the umbrella of the National Union of Textile, Garment and Tailoring Workers of Nigeria, NUTWTWN, the workers called for the immediate intervention of President Goodluck Jonathan, saying the current accusations and counter accusations of bribery, theft and fraud among parties involved are too important and too fundamental to be left in the hands of Pension reform taskforce team and the senate committee.
Speaking through their General Secretary, Comrade Issa Aremu, in a statement, said beyond sanction for theft, the monumental fraud in the defunct pension system, again raised the debate about the superiority of the 2004 Contributory Pension Scheme, CPS, to the old deferred benefits scheme.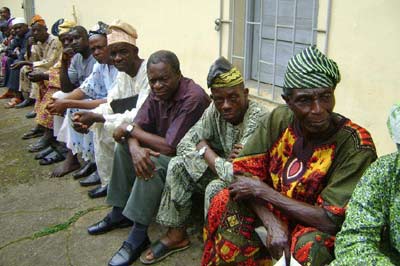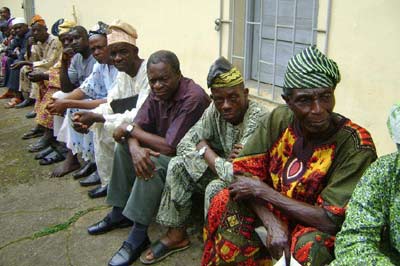 Aremu who is a Vice President of Nigeria Labour Congress, NLC, argued that the latest fraud revelations showed that the old system was open to unrestrained fraudulent criminal abuses and called on President Jonathan to halt the pressures by agents of pension fund theft for a return to the old discredited non- contributory unaccountable fraud prone scheme.
According to him, "The recent serial televised revelations of alleged pension frauds in the Federal Civil Service and Police pension Commission in billions Naira of deferred  pensioners' payments are newest ugliest faces of corruption.
President Jonathan must urgently intervene to safe the nation's pensioners in the public sector from their existing continuous income poverty not because pensioners had not worked hard for the raining days but because few notable official criminals are looting pension funds.
Ongoing accusations and counter accusations of bribery, plain theft and fraud between some Directors of Police Pension Board and some senators on one hand and fraud-star words-exchange between the Senate joint committee on Establishment and Public Service and states and local governments, and Pension Reform Task Team, PRTT, headed by AbdulRasheed Maina on the other hand over N2billion bribe shows that Pension matters are too important and too fundamental to be left in the hands of Pension reform taskforce team and the senate committee."
"Pension matters like other critical labour market compensation issues are on the exclusive list. President Goodluck Jonathan therefore has the constitutional duty to apprehend pension theft and deepen the pension reform to ensure pensioners are adequately paid as at when due.
Notwithstanding his perceived selective anti-corruption drive, President Obasanjo in 2005 offered leadership to decisively remove a Minister of Education on allegation of bribery in education sector. The late President Yar Adua also promptly apprehended corruption in the health sector in millions of naira.
President Jonathan must come out and deal decisively with the reported public Pension thefts reportedly in billions of Naira, failing which the labour movement has a duty to ensure perpetual protection of pension funds through legitimate mass protests. Corruption agenda has sadly replaced development agenda in dangerous full cycle; from power sector, education sector, health sector, sports now to pension."
Deepening pension reform the way forward
Aremu said "the point can however not be overstated; corruption in pension sector is not just an economic crime. Theft of terminal benefits of our heroes of labour past must be seen as a treasonable crime. Taking terminal benefits of millions of pensioners, (which are far from being enough to sustain long life expectancy) amounts to burying the future of the existing workforce and mass early burials of the current pensioners.
It is unacceptable to see pension funds suspects smiling to "trials" over looted billions stashed in private bank accounts and illegal private properties laundering, while we see miserable, old, fragile and weak Pensioners being compelled to travel long distances for official 'verification' and 're-verification, designed ab-initio to frustrate and deny them their pensions."
"Beyond drastic sanction for pension theft, the monumental fraud in the old moribund pension system again raises the debate about the superiority of the new 2004 Contributory pension scheme to the old deferred benefits scheme. Latest fraud revelations show that the old system is open to unrestrained fraudulent criminal abuses.
With all the challenges, the new contributory pension system has in-built check and balances with established institutions and above all distinct but complimentary functions of Pension Fund Custodians (PFC), Pension Fund Administrators (PFAs) and the regulatory agency; PenCom which are professionally run to manage funds."
He added that "the good news is that the new scheme under the regulatory agency; PENCOM has in the last 8 years safeguarded a trillion Naira pension assets that are immune from pension marauders of the old scheme.
The challenge is for the federal government to deepen the current pension reform, strengthen the regulatory role of PENCOM and upgrade the sanctions procedure for non-compliance with the 2004 pension Act. The pension Act contributory coverage must be made to be truly universal. President Jonathan must halt the pressures by agents of pension fund theft for a return to the old discredited non- contributory unaccountable fraud prone scheme."