By Charles Mgbolu
In 2009, when Wande Coal stormed the scene as the newest addition to the Mo'hit's family, everyone saw the bond between him and the Koko master D'banj grow dramatically. It was therefore understandable when during the uproar that followed the split of Don Jazzy and D'Banj, Wande Coal had kept mute.
He was silent everywhere; both on his Twitter and Facebook pages. Until lately, when reports filtered in that the ten ten crooner had allegedly dropped tweets on social networking site Twitter in reaction to a new development on the Mo'Hits trouble only to withdraw the said tweet less than twenty four hours later.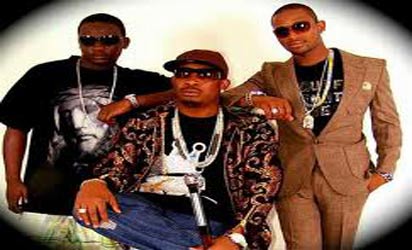 According to the gist, Wande had allegedly reacted to a story blowing in the rumour mills that D'banj allegedly asked Don Jazzy in a leaked email to return the Bentley he (D'banj) reportedly bought for Don Jazzy.
Wande was alleged to have tweeted "saying that he bought a car for Don Jazzy is wrong and untrue. Come onnnnnn. Well I don't think he said that sha till I see a video of this"
As you read this, the said tweet is not on Wande's timeline on twitter yet those who swear they saw it are sticking to their story.
Wande Coal has however made no comments to claim or deny this tweet and with the silence has come rather ridiculous guesses that probably hackers had been at work again.
This latest development comes as insiders say another label like Mo'Hits may re-emerge should Don Jazzy manage to rebuild a new music empire that would bare his name and seal alone.
As for the alleged tweet, what do you think is the mystery here? Did the tweet disappear after second thoughts from Wande Coal or is this a tweet that never existed? Share your thoughts.