By Babajide Komolafe
The Central Bank of Nigeria (CBN) said it would introduce measures to strengthen the supervision of offshore subsidiaries of Nigerian banks in a bid to address complaints from their regulators.
Deputy Governor, Financial Sector Surveillance, Dr. Kingsley Moghalu disclosed this in Lagos at the Chief Risk Officers' retreat organised by Risk Management Association of Nigeria (RIMAN).
Fielding questions from journalists at the retreat, Moghalu said the CBN said that the apex bank has received complaints against offshore subsidiaries of Nigerian banks and it has addressed these complaints. We have received in one or two instances complaints about a number of things and we have taken action to address those issues
The CBN has also strengthened the supervision of off-shore Nigerian banks. There is an ongoing cross-border supervisory co-operation and coordination with other jurisdictions where Nigerian banks have presence.
Speaking further, he said, "What I said is that we want to make sure that Nigerian  banks that are operating in foreign countries, especially West Africa, that they comply with all the regulatory requirements of their host countries.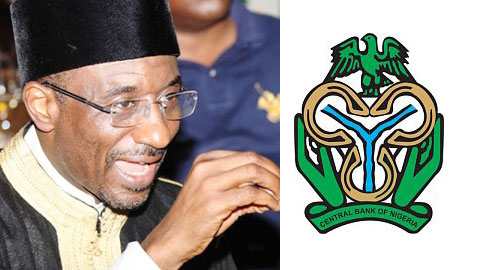 Secondly, we want to make sure that internally here in Nigeria, they are adequately capitalised and structured to be able to sustain international operations. So, in that context, we are having increased interactions with our colleagues in the West African region and now we have a college of supervisors in the region"
In a keynote address titled, "Risk Ability: The Importance of Risk Management Knowledge and Infrastructure for the Financial Services Industry",  Moghalu said the CBN remains committed to strong risk management practices in the banking industry and will continue to work hard to improve the way in which it  conduct supervision.
Listing the various initiatives of the apex bank in this regard, he said, " In line with global best practices and as part of the on-going reforms, the CBN has commenced the implementation of risk based supervision of banks in Nigeria. As a complementary effort, the CBN is currency in the process of adopting and implementing the Basel 11 and Basel 111 capital accords beginning in December 2012.
The adoption and implementation of these initiatives will foster better risk management and corporate governance in banks, as well as improved regulatory supervision and industry transparency. This has practical consequences for the role and responsibilities of bank directors and senior management.
"In addition, as a follow-up to the last stress test conducted in 2009 at the request of the CBN, plans are underway to conduct another round of assessment on commercial banks before end of 2012 as part of the Financial Sector Assessment Programme (FSAP)  under a technical assistance programme facility provided by the International Monetary Fund and the World Bank. "There is also an evolving effort to set up a forum of Chief Risk Officers (CROs) of banks to provide a platform to periodically discuss risk issues in individual banks and the industry at large.
"Furthermore, the CBN is in the process of developing a framework for the resolution of the banking crisis in future, with strong scenario planning. This is in addition to a strong macro-prudential framework that anticipates and addresses the several macroeconomic imbalances, shocks and systemic exposures to which the banking and wider financial system in Nigeria is vulnerable, including global dynamics.
"The CBN remains committed to the promotion of strong risk management practices in the banking industry and will continue to work hard to improve the way in which we conduct supervision."