By Victor Gotevbe
Every week, we bring you stories of young Nigerians making the difference in their various callings. Read on:
ADELEKE ADEDOLAPO OMOLOLA, LAGOS 
Adeleke Adedolapo Omolola goes with the pen name, Lowla Dee. She has been writing since she was nine years old.  The "The Little White Hen" is the title of her first book which is currently in use in Primary Schools.
She wrote her second book in 2006 titled "Flesh and Blood" which fetched her the award of "Best Teen Writer of the Year"  by Angles Magazine.
Lowla Dee  has a first degree in Mass Communication and she runs her lifestyle website and she's also deeply involved in the world of online writing.
She has to her credit several short fiction stories, series and articles online and they all cut across different genres of life and are loved by many. She is currently working on her first Ebook which is a compilation of all her short fiction stories.
MARK ACHOR AGBONIKA A.K.A REMARKABLE, JOS
Music requires some good talent. Rapping which is part of the genre of music is seems more demanding.  Mark Achor Agbonika who is a final year student of Geography and Regional Planning at the University of Jos is very passionate about music since his childhood which has transited it being just an art but an unquenchable desire to stay out from the crowd. He is fondly called Remarkable.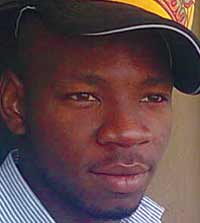 Mark says he got his musical writing skills from his mother who was a member of his local church choir.  As a matter of fact, he started writing songs at the age of 18 and this passion has seen him emerge as the Best Rapper Award at the Miss UniJos beauty pageant/awards in 2010. He continuously studies Rap greats that gives his music his distinctiveness.
Remarkable has perfomed in several shows including at The Custom Bike show in Eagles Square, Abuja, alongside with M.I, Mode nine, Terrytharapman and so on.
His new single, 'Good morning'a motivational rap piece is fast becoming listeners favourite on the airwaves. Remarkable intends to leave an indelible mark on the music landscape.
Talking with Youthful Vibes he simply says: I see music as a tool through which I can join others to make a mark and I aspire to set up one's own recording label in the future with a view to empowering the next generation economically.
HEAL THE NATION INITIATIVE (HeNi), LAGOS
HeNi is a Non Governmental Organization founded by Bunmi Jembola with three other friends on October 2009 in response to the need to heal 'Nigeria of  the many troubles of her soul'.
HeNI's primary focus is centered on helping young Nigerians to discover and live purpose through  the instrumentality of trainings such as conferences and live-changing seminars.
According to Bunmi "we started out in Ilorin with a well-publicized Conference held at the prestigious King Stone Suites where well over 500 participants were present". HeNi has reached out to several schools and colleges motivating the students with a view to rediscovering self and inspiring them to take responsibility for their lives.
Last Weekend, HeNi  organized its inaugural seminar tagged: Preparation for life at Abule Egba. Youthful Vibes was warmly received and shared some words of motivation to the participants
Subscribe for latest Videos