By Victor AHIUMA-YOUNG
Organised Labour in the power sector and the Federal Government have fixed April as deadline to resolve all pending labour issues to pave way to a seamless privatization of the Power Holding Company of Nigeria, PHCN. Already, both parties are said to have resolved less than 10 percent of their differences after the fourth round of meeting between both parties in Abuja.
Under the umbrella of the National Union of Electricity Employees, NUEE, Senior Staff Association of Electricity and Allied Companies, SSAEAC and the pensioners body, labour and government agreed that not until all the pending issues were resolved, the winding down of corporate  headquarters of PHCN should be put on hold.
Part of  the statement reached at the end of the meeting read "An implementing monitoring Committee to be set up to ensure that the 50% salary increase shall be fully implemented across board by the end of February 2012; Bureau of Public Enterprises, BPE,  shall conclude all issues relating to biometric exercise and the verification of all workers, both casuals and permanent by March 12, 2012; All casual workers who have been verified and cleared shall be issued letters of employment and regularized in conformity with earlier agreement; The BPE shall commence and conclude biometric verification exercise for pensions on, or before July 31, 2012".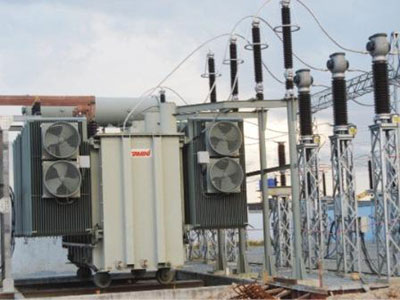 Labour leaders said a committee comprising two members each from the Ministry of Power, SSAEAC, NUEE, BPE and PHCN had been set up to meet on March 14, 2012 to review the final report of the biometric exercise with a view to ensuring that all genuine PHCN workers, whether permanent or casual were captured, verified and cleared.
The labour leaders noted that "there was no agreement reached for now "on the existence of 120% arrears for pensioners, implementation of 53.375% wage increase for workers, expired collective agreement reached with the workers by the Government, and as well as no agreement reached on the demand of the union for across the board implementation of the National Minimum Wage Act as the Government team maintained that the Act applies to only workers who earn less than N18, 000 per month"
"The issue of 4000 workers retired in the 2000 could not be negotiated as it is subject of an ongoing litigation. It was therefore suggested that the two parties should consult and consider settling the matter out of court."
They however said "It was agreed that parties shall refrain from taking any action that could jeopardize the on-going negotiations and the next meeting will hold between April 16, 2012 and April 19, 2012 subject to confirmation and the agreement was signed by Comrade Joe Ajaero, NUEE General Secretary, Comrade Mansur Musa, NUEE President, comrade Abiodun Ogunsegha , General Secretary of SSAEAC and Comrade Bede Opara, President of SSAEAC.
Others include Comrade Olukayode Ogunbiyi, Secretary NUP, Comrade Temple Ubani, Preseident, NUP,  Mrs. Cinedu Dike, Acting Director, Federal Ministry of Labour and Productivity, Mallam Mohammed Abbas, Director, Federal Ministry of Power, Mr. P. Apuye, signed for the Managing Director/Chief Executive officer of PHCN, Dr. Timiebi Koripamo Agary (OON), Federal Government spokesperson and the Chief Negotiatory/conciliator witness, Comrade Hassan Sunmonu (OON), Secretary General, OATUU.
Subscribe for latest Videos