King Wasiu Ayinde Marshal a. k. a K1 d Ultimate is a reporter's delight anytime. In this interview with our Entertainment Editor, OGBONNA AMADI, he debunkes the insinuation that Fuji is music for touts and Agberos. He also opens up on his relationship with women pointing out that they give him special joy whenever they are around him. Excerpt:
How many years have you been active on stage as a professional musician?
January this year marks my fortieth year on stage.
Wow! That's a very long time. What comes to your mind whenever you look back?
It's just a figure. One has been there and I feel good because I count myself among the blessed especially when one is  consistent in what one does.  It commands follower-ship, respect, love and other good things. It's by God's grace.
Would you say that you've succeeded in achieving all your life goals?
As long as one is still living, you can never achieve everything. Without death or some sort of incapacitation, one would  continue to aspire to achieve greater things.
When you started out, it was with some people. Are they still with you?
Well, the journey of life begins with a first step.  The first thing that happens to you when you venture into this kind of business is that, there are people who will love what you do and follow you to the end,while others who aren't destined to be with you beyond a certain point would definitely break away and leave. Art is a destination-some may choose to walk the path with you if they percieve where you are destined to be, not to talk of returning home with you.
And that's why you see some dying  at thirty, some at forty, and some living to be eighty-five years and above. So it's God's grace for those of us destined to be together till today. I thank God. Whenever I see some of those who started off with me but dropped off along the way, I still thank God for them and remember that they were part of the foundation of the business.
What were your  challenges as a young man venturing into Fuji music?
The challenge was that not everyone wanted to see or listen to what I was doing. They wanted to make me feel like I wasn't doing the right thing, but God made the journey go well. It wasn't all that easy but like the saying goes "Uneasy lies the head that wears the crown". I knew what I wanted in life and I kept on praying to God to help me achieve them. And every year, God answered my prayers as I made tremendous progress in my musical career. I kept moving forward and here I am today, I've achieved a lot.
Do the challenges include competition from the older people who were in the business before you?
Oh yeah! Well, to some of them who truly had the spirit of God inside them, they would want to see you grow  and would tell you what to do to stay afloat. Among them too, were those who didn't want to see your face or hear your voice.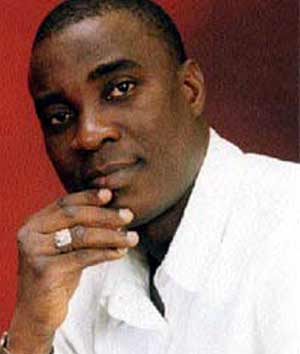 So how were you able to cope with them?
It's perseverance and prayer.
What about your family-how did they take the news of you abandoning school for music?
Unfortunately for me, I lost my dad at a very tender age. So I was left with my mum.I was doing music because that's what I wanted to do. At first, my mother didn't like it,  but later, she was forced to change her mind and support me  on the day I went for the Ajisari Ajisere competition on my 16th birthday, and I won the trophy.
I brought the trophy home, with so many followers behind me. It was then my mother knew she had to allow me do what I wanted and give me her support. And ever since, it's been prayer and encouragement from her. She even went as far as following me to Barrister's place to identify with him and prayed for him because he accepted to have me in his band. And sometimes, she would take some gifts to him in appreciation.
So when and how did you leave Barrister?
I was with him till the time he died. Even after  I had formed my own band, I still went back to him because it wasn't all the time I had shows like him. So at those times when I didn't have shows, I'd  go back to my old job as the band's packer.
Oh yes. I went back to work for him until I became fully known and accepted in the market like him.He meant everything to me.
So when did the big break come?
The break came in 1977 when Barrister went on  a playing tour of England and Europe. He was away for about three months and I was able to concentrate on my band. And in our little way, my follower-ship kept on growing. It also dawned on me that if I give more concentration to my band, definitely, I would grow. It wasn't as if his fans accepted me, no. We were unable to penetrate his fan base.
In short they wouldn't accept me. It was when I put in more effort at winning my targeted audience-the younger ones that don't have money to spray but can fill up an arena for a show, that's  when my popularity started growing. The crowd meant that every promoter wanted me because I had control over the youth and that meant money to them. So we kept growing and by the time he came back, I had my own  fan base.
In good time, we were able to set up shows of our own but still couldn't compete with Barrister.
We knew he had a spot where he performs on Thursdays. So we chose Tuesdays and Wednesdays to perform. And on Thursdays when we don't have shows, we go to him. By this time, we were gradually getting recognition. His band boys started showing me some respect too. In those days, sometimes, we set up stages at the same venue of a party, while he plays for the elderly people we'd play for the younger ones.  And when he plays for the rich, we would play for the not too rich.
What was the album that gave you the big break?
I released my first album after I returned from Hajj in 1979 titled Abode Mecca. It was well received among the younger ones and it kept growing.  Usually in those days, we release three albums in a year. We kept graduating until we started releasing an album once in a year.
Then, Fuji was known to be music for touts…?
Point of correction please. There was never a time when Fuji was percieved as music for touts. We must go back, make researches and ask questions because there was never a time Fuji was looked down upon.
But it was associated with a lot of fighting…?
It wasn't associated with any form of fighting. As a matter of fact, Fuji was music for the socialites.
And at weekends, in Nigeria of those days, there used to be many parties, and people moved from one place to another en masse to attend such parties. In Lagos those days, if you go to Tinubu and  Nnamdi Azikiwe areas, you'll see series of parties and people go out to merry.
Let me rephrase the question. At a time, Fuji music was restricted to the West. But today, it's broken across all barriers?
That's not true. Fuji music wasn't only accepted in the West, we also go to perform in the North. It was music loved by all.
But you had a target audience in the North?
No! The Hausas came to watch and listen to our music because it fascinated them. We were everywhere. So why would anybody now say that Fuji music is for touts when there were no touts at that time. Everybody listened to Fela and for anyone to tag his music as music for smokers of Indian Hemp is wrong.
So it is a wrong notion to think that Fuji music is for touts. The only thing that happened then was that the only people who had money to paste on the head of Fuji artistes were the not too educated people.  The educated ones would usually feel that they could not do such and they still do that till tomorrow. But when they have functions, they look for the musicians whose music control parties and that's when they come looking for Fuji musicians.
And fame came…?
It came gradually.
How has fame affected your lifestyle?
Of course, it has affected me greatly as it intrudes on my privacy. I can't move freely anymore and when you're not free, definitely, you'll know that you're being restricted to a particular area. It's well because it's not harmful. But its another way of  letting you know that people recognize you and want to know wherever you go. Some people go to any extent to express their love and affection for you. So, I just know that there are areas I shouldn't go to.
Over the years, there's been lot of friction and crises among Fuji artistes with some trying to claim leadership. How were you able to handle the situation?
I keep on saying something, even among the ants and fishes in the waters, there's always a King. We can't shy away from the fact that someone has  been there before me and has acquired more knowledge than I do. But these days, it is a fan base thing because those that want to make money by all means from what they do are the ones who encourage rivalry and create tension among different players. And majority of them are brainwashed into believing that it's the only way to carve a niche for themselves. But the fact remains we respect ourselves.
What kind of respect are you talking about?
Everybody has respect for one another.
Alhaji likes women…?
Yes. I do and there's no doubt about that.
But your father married just your mother…?
That's not true. He didn't marry just my mum. I'm from a polygamous family
What is it with women and musicians?
Whether we like it or not, music and women go together-we call it showbiz. Women want to catch fun and it's about showbiz. Showbiz is about glamour and fun. So whether you like it or not, you can't talk about showbiz without fun and money. Wherever you have a crowd, you see all manners of people-male and women go together. Some men are there to look for women and some ladies are there to look for men.
And you had a lot of controversy with some notable women you dated in the past…?
I don't have controversies except for the fact that I dated women. I won't be the only person doing that because it's synonymous with entertainment all over the world.
What do women see in you?
Probably you need to ask them what they see in me.
Or why do you love women?
After a hard day's job and you want to retire to normalcy, you want to have women around you. Women have a kind of touch and if they lay it on you, definitely, you'll be  moved.
So they relieve you of stress?
They not only relieve one of stress, they add value to your peaceful existence. When they touch a better part of you, you think straight. Every time I have the company of  a woman around me it makes me think well. And I'll want to see that woman again and be in her company. In fact, the woman you married is the one that gives more you troubles. When you're around a nagging wife, you wouldn't want to be with her. But anybody that shows you love and affection makes you want to always be with her. So, women are part of showbiz.
So you don't want to marry more women, but you'll rather keep them as concubines?
Keeping them as concubines or marrying them is not the issue. The issue is that it's left for my wife to ask herself the question, why she doesn't hold any more attraction for me and why must the outsider attract me.
Forty years isn't a joke. Where are you heading to and do you still have more strength to go on?
I have more than enough strength to go on. In a couple of months now, I'll be fifty-five years and I'm forty years on stage. If Pa Rolling Dollars is still doing well at over eighty plus- I haven't done anything with my life and body yet. I'm still very strong and can go on for a  twelve-hour nonstop performance. So if I still have all that energy in me, there's no room for slacking. God has blessed me with good people who are supporting the cause.
When are we expecting your new album?
I just dropped one in December called Tribute.
But it didn't make much  impact compare to your previous albums…?
That's not true. It recieved a lot of accolades.
Is the video ready?
The video is in the making. It's going to drop in a five weeks' time
You were ill about two years ago. What really happened?
I'm human and everyone falls ill.
Are you okay now?
Yes I'm okay. I'm back and strong. After I got better, I released two albums-so it's a sign that all is well with me.
What do you think about the industry today?
The industry is growing except for the fact that the effect of the economy meltdown has affected the whole economy. We just pray that our leaders change for good.
Subscribe for latest Videos