By OGBONNA AMADI Entertainment Editor
Her music is an eclectic mix of Jazz, soul and the drum. It defies definition. It encapsulates everything, the beat, the sound and the drum. It is a whole entity that cannot be divided as yet. Welcome to the sonorous world of Yinka Davies, one of the best female voices in Nigeria. Our guest on this week's edition of Weekend Groove, Yinka takes us through a passage of time that defines her identity.
Excerpts:
WHO am I?
I'm the first child of five children. We used to be six in number, but one is now late. I spent my childhood with my maternal grandmother and it was an exciting childhood for me.
My grandmother was a wonderful person to be with and much of who I have turned out to be now is thanks to her. I lived with her until I reached the age of 15, then I had to go back to my mother.
Surprisingly, music was not my first passion; my first passion was theatre and that love changed my life forever.
During a class excursion to the National Theatre in 1986, we chanced upon a stage play. Everything changed for me at that moment, I could not draw away from the stage; it was irresistible. This love was so much, that was the exact reason I left my grandmothers house.  I wanted to become an actor.
I started out at the theatre and you would find me doing anything just to remain in the place that I loved. I would clean, scrub floors, anything just because I loved the theatre.
Soon, I began to get roles. Some of my most memorable roles was one with the late Sam Loco Efe, it was a drama piece about polygamy and I enjoyed reprising that role thoroughly.
At 19, I was cast in a role as a 25 year old lawyer, I was on fire. I also enjoyed playing the role of a rich journalist who came down to live in the jungle and had a boyfriend, I enjoyed playing diverse, characters like that.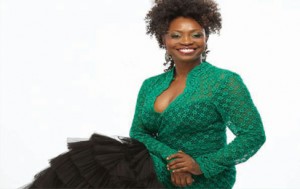 I have also worked with some of the best hands in the business in different capacities. Thereeeeeee was Chuck Mike, the late Sam Loco Efe, Richard Mofe Damijo, Ben Tomoloju, Jahman Anikulapo, Philips Okoro  and so many others. I  also worked on projects with the Goethe Institute, Kaakaki concert and many others.
The Artist
I love sketching, painting, beautiful art. Between 1986-1988, I was tried to carve out a career as a painter. I had excellent teachers like the renowned sculptor Bisi Fakeye and Biodun Lakun who taught me how to paint. I wanted to be a serious artist, but the theatre always pulls me back.
I would return to my teachers, time and time again and they would chase me away: go back to the theatre. That is how I evolved into a prodigal artist. Many of my contemporaries from back then have gone on to become great artists and lecturers.
Her Passion
It had always been, I must tell you. I joined Alex O's band in 1988 and I worked with them for quite sometime. During that time, I got to realise that I did not like that kind of music, it was too shallow, too flighty and lacked depth. I wanted a change of scene badly.
I met Bisade Ologunde producer to Lagbaja and the Colours band. For the first time, I was doing music that I loved; there was depth, originality and imagination that was addictive. I had to make a decision when Bisade was closing Bread and Butter, I made my choice to stick to music.
That  year, 1992 during the FAME awards, I won the 'Best upcoming act' award. I went on to do so much work with Bisade. However, in 1994, I had an accident that saw me break my leg after being hit by a car. I recovered as you can see. Even at that point when I was healing, I'd still be doing the job that I loved, singing.
Regrets
No. I don't have any regrets. If something is not working, then maybe I will have to change it. If you fail and fall at something, then it is time to get up, dust yourself and give it another go.
Her kind of Music
My music is an eclectic mix of Jazz, soul and the drum. It defies definition and I would like to say that I love it that way. My music encapsulates everything, the beat, the sound, the drum. It is a whole entity that cannot be divided as yet. I get inspiration from an elephant's trumpeting sound.
Black Chiffon
Black Chiffon is imagination, light, invention, spirit. It is the person behind the veil, the perfection that is perceived by all. It is a spiritual conversation.
It started out with the working title 'Revelation' but a friend of mine suggested the name and it clicked and explained everything that I was dying to express. The inspiration for Black Chiffon came from everywhere and everything.
On stage
I cannot say for sure how exactly I feel on stage. When I am on stage, I get swept away by a supreme power that is not mine. I submit to God's will and I live in him.
It is by his grace that I come out with powerful works.. It is the same thing with when I write my songs, I submit entirely and the work that results is amazing and out of this world.
Style
My style is diverse and is not limited to one thing. I could be simple one day and the next day very colourful. It mostly depends on my mood. However, when I am not working on big projects like the Nigerian Idol, you are very likely to catch me in native and African inspired wear.
Nigerian Idol
Being part of the global Idol franchise is a huge deal to me. What makes it worthwhile is the huge responsibility of shaping and deciding on the future of very talented young people. It is a big responsibility and that makes it more than a mere job to me.
There is also the fact that the level of talents in this country are amazing. Not one, not two but a significant number of them.
As for my spontaneity, it is because I obviously love what these guys are doing. In the past week, I just followed my guts and did duets with two of these incredibly talented young people. And they did not fail; we made beautiful music.
Last Word
I believe in God, in my faith and I will say it everywhere I go. They have to submit to God and allow him to work through them. They also have to practice their art, so that they become perfect. I am happy at the good things happening on the Nigerian music scene now. The women are beginning to flex their muscles.