BY OKEY NDIRIBE, Abuja
An air of uncertainty surrounds the Nigeria/Angola international friendly as the Nigeria Football Federation have rallied to ensure the proposed nationa-wide industrial action by labour did not affect the planned friendly.
Reports were rife that the Angolan Football Federation had proposed a shift in venue for the match to be played in Cotonou, capital of Benin while the NFF were insisting the match would be played in Nigeria.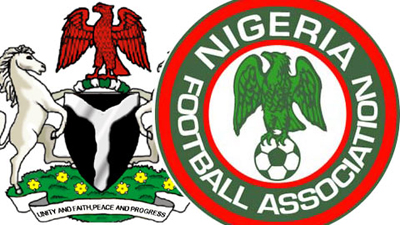 However, uncomfortable with unfolding events in the country following protests over oil subsidy removal, the NFF leadership may likely bring forward the planned friendly match to Sunday. The match was earlier scheduled for Wednesday, 11th January.
This was disclosed by the Chief Media Officer of the NFF Mr Demola Olajire while speaking to journalists in his office yesterday.
He further stated that the NFF was considering selecting Abeokuta or Port-Harcourt as venue for the friendly which the Super Eagles coach needs in the process of building a new team while the Palanca Negras needed it as tune up for the 2012 African Cup of Nations to be co-hosted by Gabon and Equatorial Guinea.
He further stated that the match would be played by the home-based Eagles who hve been camping for about two weeks now.
So far, the home-based Super Eagles have played several matches against local teams in the country.
The Nigerian national team will also host Liberia in a yet to be decided venue and date.
Senegal were on the books to play a friendly match against Nigeria but were turned down by Keshi who does not want to play against a full strength Teranga Lions with a team made up of new players from the local league due to the fierce rivalry between both countries.