By Babajide Komolafe
The Central Bank of Nigeria (CBN) has postponed till March, the restriction on third party cheque withdrawal.
The cashless policy announced last year banned withdrawal of third party cheques across the counter. "Value for such cheques shall be received through the clearing house," said the CBN.
This restriction was scheduled to take effect last week in line with the commencement of the Cashless Lagos policy.
In a statement announcing the commencement of the policy, the CBN said: "The following aspects of the policy shall apply from January 1st 2012 in Lagos: Only Cash-In-Transit (CIT) licensed companies shall be allowed to provide cash pick-up services.
Banks will cease cash-in- transit lodgment services rendered to merchant-customers in Lagos from December 31st 2011. Any bank that continues to offer cash-in-transit lodgment services to merchants shall be sanctioned accordingly.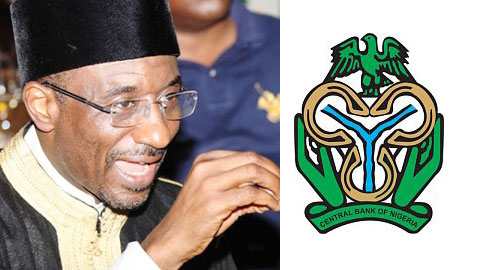 "3rd party cheques above N150, 000 shall not be eligible for encashment over the counter. Value for such cheques shall be received through the clearing house.
Investigation, however, revealed that attempts by banks to enforce the restriction were met with stiff resistance and complaint by customers. The customers, it was gathered, said they were not aware of the cashless policy or any restriction. "A lot of people are not aware of the restriction", said a top banker, who confirmed the development.
Consequently, the banks prevailed on the apex bank to delay the enforcement of the restriction till March when the service charge for transactions above the limits for free cash would become effective.
The apex bank said that the service charge was delayed to March 30th to allow time for banks to sensitise their customers. It said: "The service charges/fees will not apply until March 30th, 2012, in order to give people time to migrate to electronic channels and experience the infrastructure that has been put in place.
Therefore, banks should continue to encourage their customers to migrate to available electronic channels, and where possible, demonstrate the costs that will accrue to those that continue to transact high volumes of cash after March 31st in Lagos."
Meanwhile, the CBN has set today, January 9, 2012 for the commencement of electronic payment of suppliers, salaries, pensions and taxes.
The commencement was announced via a circular to all deposit money banks on Friday, signed by Mr. Gaius Emokpae, Ag. Director, Banking and Payments System Department, CBN, and titled: Compliance with commencement date for the implementation of electronic payments in Nigeria.
The CBN said that, "In its efforts at enhancing the efficiency and security of the payment system in the country, the Central Bank of Nigeria hereby sets 9th January, 2012 as the commencement date for the implementation of the end-to-end straight through electronic payments of suppliers, all forms of taxes, salaries and pensions by both private and public organisations with more than 50 employees/pensioners in Nigeria.
To this end, all Deposit Money Banks (DMBs) are to dishonour payment instructions with schedules delivered via unsecured methods such as flash drives, compact discs or e-mail attachments with effect from that date. To support this initiative, Deposit Money Banks are hereby implored to properly educate and advise their customers on the adoption and implementation procedures for an end-to-end e-payment."