Super Eagles Head Coach, Stephen Keshi, has rejected reports quoting him as saying Ghana Black Stars did not have the quality of players that could win this year's Africa Cup of Nations being co-hosted by Gabon and Equatorial Guinea .
Reacting to Black Stars Assistant Coach, Kwesi Appiah's tirade against him over the issue, Keshi said he was misquoted by the media over the matter.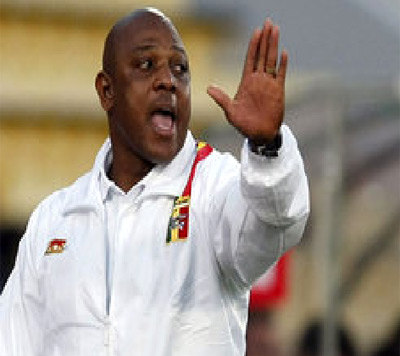 "I was asked to name my favourites teams to win the Nations Cup and I said on paper, Cote D' Ivoire and Senegal, have the strongest teams, but tournaments like that are full of surprises. Maybe, because I did not list Ghana and the question was asked on Ghana soil, the journalist decided to say I have written Ghana off. How can I write off a team that made it to the quarter finals of the last World Cup".
He advised the Ghanaian team to step up preparations for the tournament, instead of wasting ample time reacting to what they perceived as an attack on the Black Stars. "Every team that has qualified is capable of wining the championship, but you will agree with me that some teams are rated higher than others even by FIFA, that is what I simply said."