By UDEME CLEMENT
The Federal Government has been called upon to embark on massive investments in the bio-fuel sub-sector and building of new refineries to diversify the economy to optimise outputs in order to meet it target of ranking among the top 20 economies in the world by 2020.
The group managing director and chief executive officer, Global Biofuels Limited, the first bio-fuel refinery in Nigeria, Dr. Felix Babatunde Obada, said this in a chat with Sunday Business, in Lagos, advising President Goodluck Jonathan to renew his strategy on job creation to achieve relative full employment in the economy.
Obada explained that each bio-fuel refinery in a state can create over 58,000 jobs. "A bio-fuel plant in each state in the country is capable of creating over 8,000 direct employment and 50 indirect employment. The advantage of this project is that the waste products coming out of the refineries can be used in generating electricity.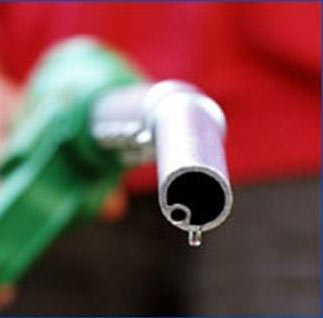 For example, Bagasse can be used to fire the boiler to produce stem leading to electricity generation.  This implies that the more production of alternative source of fuel, which is ethanol, the more fossil fuel is reserved", he stressed.
He added, "Investments in bio-fuel can improve the economy in many ways. For instance, Nigeria stands to benefit from Carbon-Credit Scheme, which is an incentive package to compensate countries producing environmentally friendly fuel because they are not polluters.
Obada explained that in 2006, Europe traded 26.75bilion Euros of Carbon Credit, and European sector is just 45 per cent of the entire sector, emphasising the urgent need for Nigerian government to invest in the bio-fuel sub-sector to reposition the economy to benefit from the scheme.
"Bio-fuel project will directly reduce the burden of fuel importation as the outputs of ethanol refineries can be used for blending fossil fuel to improve the standard of living for Nigerians through wealth creation and poverty reduction among the enormous benefits the country stands to derive.
Other benefits include, successful public-private partnerships in Nigeria's agro-industrial development and influencing Nigeria's entrepreneurs in the development of novel ideas and their successful implementation through such wide and diverse collaborations", he said.
Sunday Business gathered that in 2005, Nigeria consumed about 30million litres of fuel per day, which means there is urgent need to blend about 3million litres of ethanol with 30 million of fossil fuel on daily basis as well.  And Nigeria as a country needs to develop its local capacity to meet the existing demand.
Experts are of the opinion that global warming if not controlled within the shortest possible time may bring devastating effect on the ambience.  The tendency is that, this can further pave the way for unfavourable atmospheric condition for people globally.
Nigeria stands a good chance of benefiting from ethanol production as nations around the world are looking at bio-fuel to help reduce spiralling oil import costs, and to mitigate pollution and global warming.  Also, installing and maintaining renewable energy technologies as is the case with fuel ethanol has the potential to create new Nigeria-led jobs and modern industries.
This will not only serve to empower entrepreneurs and companies to build vibrant and diverse economy, it is also a wise economic choice for long-term development.  As fossil fuel depletes, Nigeria will have diverse dependable energy sources and be able to strategically benefit from oil resources.
The biofuel industry is becoming a reality and developed economies such as United States of America and Europe are already stepping up their target usage of bio-fuel to significant levels. In that respect, many countries now have active policies in place to develop their domestic bio-fuel production. The initiative will further stem the effect of global warming, which has become a matter of serious concern dominating local and foreign media in recent times.