Dr David Ige is the Group Executive Director, Gas and Power; in this interview with Clara Nwachukwu, he speaks of Federal Government's efforts to diversify and industrialise the economy through infrastructure provisions. Excerpts:
How would you describe the objectives of the gas revolution, with a view to government's plans o monetise our gas resources and also attracting foreign direct investments?
I think it is always a very good place to start by reiterating our gas potential. As a country, you know we have proven gas reserves of about 187 trillion cubic feet, and we also have undiscovered potential as high as about 600 trillion cubic feet.
If you brought all hose together, you find out that our gas reserves in energy terms is almost about four to five times our oil reserves. So when people rightly describe Nigeria as a gas province with some oil, they are not far from the truth.
The agenda in the gas revolution is to translate that gas potential into true wealth for the country, and according to Mr. President's plan, we are pursuing that from three distinct anchors. The first is gas to power, the second is gas for gas base industrialisation, and the third is gas for export, which includes regional and export Liquefied Natural gas, LNG. These are the three legs of our entire gas agenda. For the purpose of the gas revolution I'll focus on the domestic part of the programmes, which are the gas to power and the gas for industrialisation.
For gas to power, the objective is simple; we want to make as much gas available to see a significant increase in power generating capacity. And based on our first phase of activities under the gas revolution, we're looking to a four-fold increase in gas to power between now and 2015.
So we expect that from the current level of supply, we are looking to grow gas supply by about 3,200million cubic feet per day over the next four years, specifically to power. So that will translate to a huge growth in generating capacity.
For gas based industrialisation, we're preparing in the first phase across the Niger Delta broadly, three major centres for gas processing extraction and gas based industries. The reason we have done that is that we are trying to reposition Nigeria as the preferred destination for gas based industries like fertilizer, petrochemical and methanol.
When you talk about preferred destination in has to be proximity to the gas, affordability of the gas, and competitiveness of the products you make out of those businesses. You will never be the preferred location if the fertilizer that is made in Nigeria cannot compete internationally.
So, we've identified three areas across the Niger Delta, as being areas for potential industrial clusters for petrochemical, fertliser and methanol plants in the proximity of gas processing facilities, and we are gradually implementing those as well. If you look at all of those, they are huge transformational initiatives in the country.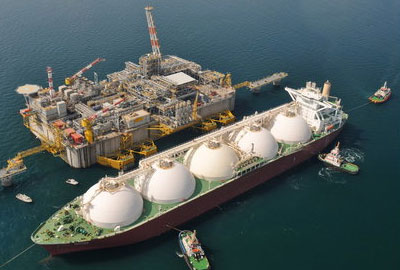 And how far have you gone with their implementations?
Let me take the gas to power first, we have started to increase gas availability to the power sector and you will notice that there has been a steady increase in gas to power lately, and we expect that progress to continue.
To support that, the government has made huge investments in critical infrastructure. For example, as I speak, the Federal Executive Council has approved the contract for the Itoki-Olorunshogo Pipeline, which is a permanent gas pipeline that will bring gas to Olorunshogo Power Plant and the environs. That pipeline project contract has been awarded and work has started and will be completed within the next six months.
We have also awarded the contract for Alaoji Pipeline, a permanent pipeline, which will bring gas also from Imo River to Alaoji Power Plant, and also to be completed within six months, and this will significantly increase gas availability to Alaoji Power Plant, to enable it produce about one Giga watt of electricity. Again, the pipeline is ongoing and is due in another six months as we speak.
Similarly, we have awarded the contract for the expansion of the Lagos-Escravos Pipeline, essentially doubling the capacity from one billion standard cubic feet per day to two billion scf/d. The pipes for that project have started arriving at the ports and construction work will start shortly.
The engineering designs have been completed and we expect that pipeline to be completed by the end of next year, which will significantly enhance gas availability to all the power plants along the pipeline system to Lagos.
Also, we have awarded the contract for the Rumuoji-Obigbo-Imo River Pipeline, which will bring gas to Obiigbo node, and make gas available in that axis. Yesterday, we commissioned the pipeline from the Obiigbo node through Akwa Ibom to Calabar, which will bring gas to the Calabar Power Plant as well as to the industries in Calabar.
And as we speak, we are also finalising engineering studies on the Oso-Qua Ibo Terminal, QIT, which will bring gas from offshore ExxonMobil to shore in Akwa Ibom QIT.
So with all of these major infrastructure works most of which will be completed between six months and 18 months from now, we are very well poised to bridge the gap between excess gas availability in East, shortage in the West, and significantly boost gas availability to the power sector. And we are making extremely good progress in that direction.
As you know, we are very close now to awarding the contract for the Ob-Ob-Oben Pipeline, which will link the East to the West. The tendering process is going through the commercial phase right now. To accelerate that, we had to modify the contracting challenges – we are now re-submitting tenders for two contractors starting from both sides, so that we can accelerate delivery. In parallel with that we are also dealing with the procurement of the pipes separately to also accelerate pipes availability for it.
Essentially, the critical backbone infrastructure to support both our gas to power agenda and our industrialisation agenda are being put in place.
Now coming to the gas industrialisation, the first phase is in the West Delta, which is centred around the Koko free Trade Zone. Part of what we are looking out for is that we are doing additional studies to harness our gas resources.
From Oben node, we are doing a 40-kilometer pipeline that will establish gas presence at Koko, because that is where the fertilizer, petrochemical and methanol plants will be located, so we are evaluating that right now. We've engaged a consulting firm to do that.
Specifically around Koko, we are making good progress, as over the last few days we've got technical consultants on ground, who are have gone to check the Benin River and Escravos River, all the way to the Atlantic Ocean, basically to evaluate the river draft, the navigability of the river and identify specific requirement for dredging to make that work.
This is because, we are trying to create in Koko, a gas based industrial city, the biggest of its kind south of Sub-Saharan Africa, and it is essential for the success of that that we clearly make the river navigable for the kinds of vessels that we'll be looking over the life cycle of that project.
It is a very critical element, and work is ongoing by a reputable UK firm, is looking at the river issues and also in consultation with Nigerian Ports Authority, looking at the port infrastructure that will be required and all the issues related to it.
Parallel with that, further engineering optimisation work is going on on the central processing facility, which is where the gas will be processed before it goes to the fertilizer, petrochemicals and so on. That is being done by keloggs and is sponsored by the investors themselves.
The fertilizer project is also going on well; the Indians have started the tendering process for the lump sum turnkey contractor that will build the plant, and that process is ongoing. We have also at the Koko Free Trade Zone started the Environmental Impact Assessment, and work has been done on the rainy season part of it and the second season part of it, which is being done by an international reputable firm, Fugurole, because EIA is crucial before we start site works at the FTZ.
On the petrochemical side, we are working first of all between the central processing facility and the petrochemical plants, optimising their concurrent technical configurations, because those two must fit together before they are aligned.
So we are going to a phase, where there are a lot of engineering alignments, and making sure that the basis are okay and ready. Our expectation is that once we finish the EIA, we'll start with the first phase of activity on ground, which is beginning to clear the site in preparation for major civil works.
We hope that we will be able to enter the site by Q1 next year, after the completion of the EIA and securing all necessary environmental permits from the Ministry of the Environment. That is where we are on that.
On the flip side of Koko, on the extreme side, with the pipeline commissioned yesterday between Obigbo and Calabar, we have now also got the potential where we have established gas presence in Akwa Ibom and Calabar. And then, we are now trying to construct another industrial hub there for the next phase of the gas industrialization with fertilizer and methanol plants located in that axis.
We have strategically structured it that gas can come from the South ExxonMobil and from the North Obigbo to supply that axis effectively, so as to boost investors confidence that if they have an investment there they can have access to gas from multiple sources.
Finally, in the central area around the Rivers axis, we've issued the gas purchase order for two fertilizer plants, and methanol plant around the Onne Free Trade Zone area. So broadly, we are working in force, putting in place the backbone infrastructure that will make the gas available and consolidating the investors and investments to cluster the industrial parks. We believe that once we have got these backbone phase one sorted out, then we can start having investments across the country.
So in a nutshell, that is the status of where we are. If you look at all of these, there is an unprecedented amount of investment opportunities for investors, we have investment opportunities in pipelines because there is going to be a lot of gas gathering pipelines, gas distribution pipelines, in addition to others.
We are looking for oil and gas investors who may want to participate in the central processing facilities, there is a huge opportunity there. CPFs will produce a lot of LPG, so we are also looking for investors who may want to participate in the LPG value chain, taking advantage of availability around those areas and building a downstream LPG domestic and export opportunities. We are looking for general infrastructure players – civil and ports infrastructure and also infrastructure investors that will play a role in all the FTZs we are working on.
Part of our strategic focus in that regard is to make sure that we create an enabling environment that will reduce the risks that the people face in all these investments, and we phased the activities in a manner that reduces the risks of the projects and shores investors' confidence.
Apart from risks reduction, are there other incentives available to investors?
Basically, the objective of the government is to really catalyse the industry for unprecedented economic growth, and I think apart from the numerous incentives that exist in a typical FTZ – as you know the FTZs really have a lot of investment incentives in the country; we would, on a case by case basis look at the requirements of every project as well such that where a project needs help beyond all that are available in the FTZ, we will give.
But if you think about it, the FTZ on its own in Nigeria offers quite a lot of general incentives – import duty exemptions, accelerated approvals and low cost access to land and a whole range of tax free incentives, which we believe are about some of the most competitive globally.
It appears government is taking quite a handful with regard to the infrastructure provision, do you think all of these can be delivered within the time frame you have mentioned?
Actually, if you look at the projects I have mentioned, the pipelines have been awarded – the Alaoji Pipeline, the Omotosho Pipeline; these are all funded contractors and works are ongoing. We have a couple of other projects like the one we just finished yesterday, which is not a government-funded arrangement, but actually an Oando Group private funding.
When we are looking at pipeline project like the Ob-Ob-Oben, we are looking at a PPP type arrangement in evaluating them. So what we have is a mixture, and all the critical investments like the fertilizer, petrochemical and methanol are not government investments at all.
In the FTZs, we are looking at strategic partnerships with the private sector; actually, the FTZs developments are intended to be private sector led. So, we have a healthy mix of government-led and PPPs. But of course, as we move forward, we expect that the involvement of the private sector will intensify and that is the whole idea. Government's investment is to open up and unlock the opportunities, and the private sector should then come up and ride on it.
Looking at the existing investors, in this case the oil and gas companies already operating in Nigeria, how supportive have they being in terms of gas supply?
I think that is a good question. Broadly, there is now a realisation that gas is a valuable commodity and a lot of potential in monetizing your gas across diverse markets to balance your risks, so that is a realization that everybody has come to very rapidly appreciate in the last couple of years.
We have seen a major change in the disposition of the suppliers in the country, based on this realisation. But also based on Federal Government interventions either through the regulations on domestic supply obligation, but also more positively in the areas like pricing adjustments and making the gas pricing more acceptable, putting in place commercial contracts that are bankable and putting in place all sorts of regulatory frameworks that give people the confidence that the domestic gas market is credible and bankable.
As a result, we are seeing a good shift in the behaviours of the suppliers, some more than others;    but overall, the direction is positive. We are in a major phase of transition and we believe that if all the enablers and the policy implementations that we have proposed over the last couple of months progressed, and everybody sees that they work, we believe that the shift would even be more phenomenal than it is now.
So apart from the Indians, how much more interests have the government programmes received from the outside world?
Actually, the interests we have right now are from Indians, we've got Saudi Arabia. Beyond that we have a lot of interests from American companies for gas processing facilities, we've got some interests from Korean investors, who want to invest in infrastructure, we've got interests from diverse sources across the world in interest in pipelines infrastructure.
So there's quite a diverse level of interest from all over the world. I think what everybody just needs now is for some of these things to line up clearly and we move on to another phase entirely.
Looking at another critical issue affecting investment, which is security, what is government doing reassure investors of the safety of their investments?
I think this is a very crucial issue; take for example the Koko FTZ project where a lot of activities are ongoing at the moment. Initially, you get the apprehension from investors when they come to Koko, the consultants, because everybody is scared. But they've been all amazed at the level of reception they got from the communities, the state government and other stakeholders.
Also, I think there is a general realisation across board in the host areas that this will be good for us, and our challenge now is to make sure that we sustain that trust through the process. The people generally are peace loving people, and hope that their trust is not betrayed. This is important for us, and some of the options we are looking at are participation both in terms of equity, and also in terms of service opportunities that exist there.
Secondly, at some point in time, there will be a road show locally to local investors appraising them of some of the opportunities that will arise for them from hospitality to just name it; ahead of time so they can participate and benefit from the economic boom.
Also, from the Amnesty Initiative of Mr. President, which is going so well, and we also hope to identify some talents that can be engaged. When all of these get started, at the peak of construction activities, we are looking at tens of thousands of people being employed on the site, so we believe that there will be sufficient economic activities to drown the urge for criminal tendencies that some people may have. So, I think we are starting off very well and it is essential that we sustain it by not betraying the trust of the people.
You've talked about the acceptance of investors as well as community acceptance of projects, would the communities be involved by way of equity from the onset?
Yes, I think the broad structure in the master plan allows for strategic investment by the state and host communities. We have always emphasized to the investors in CPFs; if you look at the information memorandum, you'll see that this people have a right to play, and so we are keeping to that and we make sure that that happens.
It is then up to the state governments and host communities to develop the appropriate instruments or vehicles through which they want to participate. So I think the broad frame work is to encourage state and host governments' participation as much as possible.
Still on the local investors, in terms of Nigeria content development, would the foreign partners carry along the indigenous companies with a view to transfering technology?
You know there is a legislative provision now through the Nigerian Content Act that enforces it and awards the different segments within engineering and so on. It is being made clear to the investors that the national content law must be adhered to in its fullness, and there is a complete recognition of this fact and it is embraced by investors.
That is why one of the things that we have to do is to very early is to very quickly, as soon we are clear with the different engineering issues, to start to appraise our local investors of the opportunities so that they can prepare themselves on these things.
How about the issue of keeping to the terms of agreements because that is one of the complaints by international investors that mid way, government tends to renege on greements?
I am surprise actually because Nigeria does have a record for adherence, and as far as I see here, I do not see any issues because this is Mr. President's Transformation Agenda, which is anchored on very clear basic business principles; it's all about the investors' confidence .
What I mean is that in the event that these plans do not come to fruition within the life time of this administration, will it be carried over by the next administration because in some instances some agreement have had to be discontinued?
Well if you look at the nature of all the agreements that we're looking at in gas here, most of these are purely commercial agreements between the NNPC and its partners. So far, the federal government's part of it, are actually things that are entrenched in the Nigerian Constitution, like the NEPZ law relating to free trade zone incentives.
These are laws that have been existing for years, and at the moment, I do not see any particular agreement that we have struck now that is either not commercial or not based on laws that have been in existence for long; so I do not see any threats to any of the agreements.
So what do you foresee as the challenges regarding these gas revolution?
I think we are talking here about multibillion dollar investments; you don't deliver those kinds of investments without a fair share of serious challenges. I think our critical challenge must be to align all of these because we are doing quite a lot at the same time, so it is about project management, to make sure that everything works concurrently, because slippage in one can have a major repercaution on the other.
We need to make sure that decisions, budget appropriations that require statutory approvals are done in timely manners in a very coordinated manner that does not lead to failures.
Like I said earlier, we need to continue to maintain the peace and security in the Niger Delta. Any sense that we've lost that can drastically impact on the initiatives. These are areas we need to make sure that that challenge needs to be managed appropriately.
Of course, we still have the challenge of human capacity and execution capacity at the right level of quality, because, imagine when all of these are happening, we are building three fertilizer plants, a petrochemical plant, the CPfs, the ports and so on; the entire zone is like a construction site and so you ask yourself, we truly have to overcome the challenge of execution, do you have the right contractors, the right equipment, the right people to manage all these things.
These are major challenges. Essentially, they are managing projects risks, tow, ensuring peace stability and security, and three making sure we have the right people, which is indeed a challenge in Nigeria in executing the right capacity.
What about funding?
Well funding will always be there, to some extent, but bear in mind that a lot of these projects are private sector led and so once they reach financial level, we expect that they will have the funds, which is our strategy for mitigating against funding challenges.