By Victor Gotevbe
Joan.Osa Oviawe represents a growing cadre of young Nigerians in the Diaspora who are determined to use the internet for social change.  In her case, Ms. Oviawe is using the worldwide Web as a platform to launch what she calls Voices of Edo Women (ViEW).  She has been nicknamed "The People's sister."
What inspired you to launch this project?
When I was in my 20's, I became keenly aware of the pervasive and negative stereotypes of Edo women; as well as the general lack of knowledge about the positive contributions of Edo women to Nigeria and different countries around the World.  At the time, it seemed as if many people had a less than nuanced prism through which they articulated their preconceived notions of Edo women and girls.
In my experience, I sometimes encountered people who would tell me that I didn't look or act like a Benin/Edo girl.  To me, such sentiments were not complimentary as I didn't think I was particularly different from the norm.  Over the years, as I grew older and developed my own voice as an outspoken advocate, I decided that I was going to do something to change the negative stereotype of Edo women as prostitutes.   I was further motivated in my quest when I found out through a google search that of the millions of pages of information available on the internet about Edo women, over 60% has to do with prostitution!  I worried that if nothing was done to produce positive counter-narratives about us- that we will forever wear the toga and opprobrious garment of prostitution.
Since the ViEW initiative was launched, I too have become pleasantly surprised by the many Edo women and girls who are trailblazers that I hadn't even known about.  For example, many people will not know that the first woman to play table tennis in Nigeria is Edo, or that the World record holder for the youngest girl to pass A-levels computing is Edo; or that the first female mechanic in Nigeria is an Edo woman.  There are many firsts which are too numerous to list here.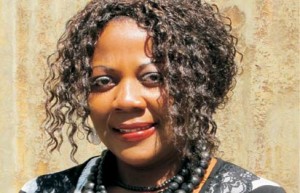 Let's talk about Voices of Edo Women, what is it?
Voices of Edo Women is not an NGO (organization), rather, it is an initiative to promote excellence and self actualization.  We do this by highlighting the contributions of contemporary Edo women to human civilization.  ViEW is also an outlet for networking, empowering women and girls and showcasing the rich cultural mosaic of the Edo people.  We are also inclusive by spotlighting the stories of other women who are Nigerian, African and non-African.
Besides ViEW, tell us about some of your other activities?
One of my friends calls me a "social artist." I think that is what I love most, connecting people to resources.  I see myself as a global citizen; therefore, my community is not limited to my Edo heritage.  As a result, in as much as I try to be active within the Edo/Nigerian Diaspora community, I am also active within the mainstream American society.  I do love community work; I enjoy giving back because "To whom much is given, much is expected." I am a member of Kiwanis, a global volunteer organization, I serve on the Police Advisory Board in my locale, I also serve on the Commission for the Status of Women, and I was previously a Board Chair of my local YWCA chapter and many other things.  I am currently coordinating the 2012 Benefit Production of "The Vagina Monologues," a play created by Eve Ensler which aims to draw attention to the social stigma associated with rape and sexual abuse of women and girls.   The play is performed in over 140 Countries around the World.
How do you do all these activities while pursuing a PHD degree?
Well, I don't consider myself a typical student in the sense of focusing solely on my degree.  I am all about finding the right balance between academic pursuits and other equally enriching pastimes. I do believe that education occurs both inside and outside of the classroom.  Hence, for me, the World is my classroom and it is a bricolage of various learning opportunities which in turn inspire my doctoral research.
You have received quite a few academic awards and community service awards, most notably, Woman of the Year by your school and you became the first and so far, the only graduate student to have been so honored?
Well, I feel blessed to be noticed for my little efforts.  And I try to take it all in stride.  As for the Woman of the Year Award, my school selected four or five women to be "Women of Distinction" and out of this group, a Woman of the Year was then announced.  I was shocked to have been awarded the "Woman of the Year" from within a group of highly accomplished women.  It was very humbling.
Tell us about your activism within your professional associations?
I am drawn to the idea of being an intellectual activist. I think academics and the literati of society must be fully engaged in the community building process and do whatever it entails to be relevant.  I started the Africa Special Interest Group a few years ago when I was doing my Masters program in International and Intercultural Education.  I had attended conferences to present my research and was generally disillusioned by the lack of depth in many of the presentations about Africa.
The Continent became this homogenous, disease ridden, and poverty-stricken enclave.  I got tired of complaining and when the opportunity came to start a Special Interest Group I did.  Our group is made up of Africans and Non-African researchers and practitioners in the field of Education from different countries. We use the platform to network, publish, invite accomplished scholars and practitioners to present papers at our annual conference and the senior scholars and practitioners serve as mentors.  We have also partnered with organizations like UNICEF and the Association for the Development of Education in Africa, to organize high level panel discussions on African Education.
We are currently mulling the idea of having an African Ministers of Education Roundtable at our Association's next Conference in Puerto Rico.  Last year, many African countries celebrated 50 years of Independence and our group used the opportunity to invite eminent African Scholars like Prof. Ali Mazrui, to reflect on 50 years of Post-Independence Education in Africa.
You love to travel, what has been your most adventurous trip?
My most adventurous trip was work related.  I went to Kyrgyzstan, a former Soviet Republic in Central Asia and found out when I got there that I was the only black person in the city.  Many of the people had not seen a black person before, so every time I went outside, there would literally be a crowd of people trailing behind me.  I became a sort of spectacle.  When I went to the local market to shop, women wanted to touch my skin, some invited me to their house to visit with their families and so on. Initially, it was very disconcerting but later, I got used to the attention.
How did you end up in a place like that?
I went there to develop a public relations campaign for a consolidation of four of the largest micro-lending institutions in the Country at the time.  The micro-lending institutions were affiliated with Mercy Corps. I also did some effective communication trainings for the local staff.
What is your advice to youths?
My advice to the youths of Nigeria is that they should remain positive and stay committed to their dreams, in spite of all the odds.