By Sola Ogundipe
ANNA was 19 when she decided to have a late-term abortion. It was a hugely upsetting experience for her particularly because she had not really been very conscientious about contraception. And she knew it.
Anna, like many other young, unmarried adults, practiced non-penetrative sex. So when she missed a period, she went straight to her doctor to have a pregnancy test. It came back negative.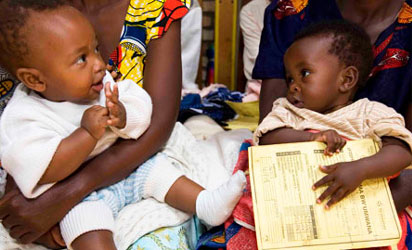 Anna was hugely relieved. Although she had not used any reliable contraceptive, apart from the occasional condom, she did not really expect it would make much difference. Apparently, it did.
Weirdly, despite the negative pregnancy test result, she was still missing periods. She returned to her doctor, who said there was nothing to worry about – it was probably due to the hormonal changes of stopping the oral contraception. A short while later, Anna met a woman a few years older who had a child. She confided that she had found out about her pregnancy too late to have an abortion. Anna was touched and went to another doctor and did another pregnancy test then. This time, the result came back positive. By then she was 22 weeks along.
Every doctor she went to told her it was already too late to abort safely. The physician urged her to carry the pregnancy to term. But Anna never felt relieved. She was an undergraduate and had no means of supporting a child. It was a hard choice. Although she had only known for three weeks that she was pregnant, her body had known for four and a half months. A reliable contraception used timely would have saved her the agony.
Anna's case is just a tip of the iceberg. So many Nigerian women have not been so fortunate to live to lament their lack of access the right information regarding birth control apparently. Indeed, so many controversies surround birth control.
As the world's population hits the seven billion mark, the lack of information and access to contraception as a key contributor to unintended pregnancies, and in turn maternal and infant mortality becomes paramount. In a world of seven billion, empowering women and ensuring access to contraception for all individuals is a critical development strategy with wide-reaching benefits.
In the seven-billion world, access to contraception has become the cornerstone in efforts to reducing maternal mortality, and improving the lives of women and their families.
Worldwide, 215 million women have an unmet need for family planning –a number that is sure to rise unless unprecedented action is taken.
"It's clear that now is the time to turn the world's focus to family planning," noted Amy Tsui, Director of The Bill & Melinda Gates Institute for Population and Reproductive Health, Professor at Johns Hopkins Bloomberg School of Public Health, and organizer of the 2011 International Conference on Family Planning, ICFP, which opens this week in Dakar, Senegal, in the heart of West Africa where fertility rates are among the highest in the world.
The ICFP which promises to feature nearly 2,000 policymakers, scientists, and advocates on the important issue of family planning, is drawing on renewed political support and funding for family planning as well contraception research, to galvanize action and results.
Ahead of the conference, Prof. Babatunde Osotimehin, Executive Director, UNFPA, stated: "A world of seven billion people is a distinctive moment in history. It represents an achievement, as well as an unprecedented challenge for the future of the planet and its inhabitants. It also presents a rare opportunity for a call-to-action to renew global commitment for a healthy and sustainable world."
Today, Nigeria has one of the highest maternal mortality rates in the world and this has largely been attributed to inadequate use of contraceptives for child spacing. Indeed, statistics depicting the maternal and child health status in Nigeria are not cheering.
The National Demographic Health Survey (NDHS) 2008 puts the Maternal Mortality Rate at 545/100,000 live births. Statistics available have shown that only 10 to 11 per cent of Nigerians use any form of modern family planning method. Experts say this portend serous danger, as studies carried out in Nigeria shows that large percentage of Nigerian youths are sexually active.
In 1988 and 2001, the Nigerian government adopted the National Population Policy and National Reproductive Health Policy, which seek to achieve quality reproductive and sexual health for all Nigerians.
The policies were developed to address the unacceptable rate of maternal and infant morbidity and mortality in Nigeria in addition to the relating lack of awareness and utilsation of family planning services. The policy also sought to ensure that every man and woman has the opportunity to obtain and use any contraceptives of their choice "at the right place, at the right time, and at the right cost.
The Federal government recognizes maternal and child issues as an important strategy for reduction of maternal mortality in the country.
He said the initiative was made possible through the help and support of UNFPA to accelerate the realisation of the Millennium Development Goals, MDGs especially the Goals 4,5 and 6.
Current prevalence rate for contraceptive use in Nigeria is approximately 11–13 percent according to latest data. This rate is very low regardless of the high rate of sexual activity and widespread awareness of the various contraceptive methods among Nigerian adolescence and youths. So it is no surprise there are so many unintended pregnancies and illegal abortions contributing to the obviously high maternal mortality ratio. All these point to one thing– an unmet need for contraceptive use.
Several factors are responsible for this, but perhaps a common reason for the low prevalence of modern contraceptive use in Nigeria, is the myth about the side effects of modern contraceptives. But observers lament that what is really lacking is the political will to provide family planning programmes using community-oriented approaches and communication programmes, to help change the myths Nigeria, now more than ever, needs to generate a political priority and a will to make a change in maternal health indicators, with the ultimate goal of providing direction to guide changes in the Nigerian
Population Policy as it affects contraceptive use and family planning.
Nigerian women need access to family planning services that would not only enable them freedom to control the number and spacing of their children, but also help preserve their health and fertility and
overall quality of life.
This much was emphasized at a forum on maternal health in Lagos.
According to Stella Akinso, Oyo State Team Leader, Nigerian Urban
Reproductive Health Initiative, NURHI, Ibadan, who said although the benefits of family planning are not immediate, they last on the long run.
"There is no one way strategy to address barriers to access and utilization of family planning, multiple strategies should be employed." Akinso observed that by allowing women freedom to control the number and spacing of their births, family planning helps women preserve their health and fertility and also contributes to improving the overall quality of their lives.
Earlier in the year, hope was rekindled for Nigerian women to have better access to adequate health care services and subsequently get improved quality of life. This development was heralded by flag-off of
the distribution of free female and male condoms, as well as
injectable contraceptives and consumables and other contraceptive commodities expected to help reduce maternal and child death by 30 percent across the Federation.
Flagging off the event, Minister of Health, Prof Onyebuchi Chukwu, noted that the family planning programme has been acclaimed globally as one of the key strategies for promoting maternal, newborn and child health and for national development.
Rampant cases of unwanted pregnancies with the attendant high rate of abortion, mostly unsafe fuels maternal mortality.
Studies have shown that lack of child spacing leads to a lot of unplanned pregnancies which results in abortions or worse, deaths during child birth. According to them, the health risks of using contraceptives are much less than the risks of unwanted pregnancy and childbearing for almost all women, especially in countries with high maternal mortality rates such as Nigeria, which has continued to struggle with accepting old methods of contraception as means of family planning and recording uncontrolled deaths from incidences relating to unwanted pregnancies and child birth.
A recent report in PLoS Medicine of a community study in Nigeria in which contraceptive users were surveyed about their sources of family planning information and contraception was aimed at knowing where users obtain different contraceptive methods as a planning service delivery. Questions such as why people choose a particular source for obtaining contraceptives were addressed.
The study by Oye-Adeniran and colleagues who surveyed 2,001 persons aged 14–49 from Anambra, Oyo, Kaduna and Bauchi states in Nigeria. Of the 2,001 people surveyed, 1,647 (82.3 percent) were sexually active, out of whom 244 were found to be using contraceptive methods at the time of the study, giving a contraceptive prevalence rate of 14.8 percent.
Challenges to family planning
Lack of knowledge.
The most widely mentioned obstacle was lack of knowledge about contraception, its use, or its availability. Effective family planning programmes promote wider knowledge about the range of contraceptive methods and their proper uses.
Health concerns.
Family planning programmes typically incorporate educational components to help women choose appropriate methods. These components also help couples better understand the relative risks involved. The health risks associated with contraception are low relative to the risks of a typical pregnancy and especially to the risks of an unintended pregnancy (because a number of such pregnancies are terminated by an unsafe induced abortion). In developing countries, the mortality risk of an unintended pregnancy carries 20 times the risk associated with use of a modern contraceptive method.
Limited supplies and high costs
Contraceptives may simply be unavailable or too expensive. Family planning programmes can make contraceptives more widely available and also reduce their cost for consumers by subsidizing prices.
Cultural/personal objections
Cultural and familial barriers to family planning may influence a woman's decision to use contraception. For example, a husband may disapprove because he wants more children or is concerned about health effects, bothered by the inconvenience, or distrustful of traditional methods. Such objections may reflect informational or access issues or health concerns. Except for a woman's personal opposition to contraception, the objections appear to be less prominent where programs are active.
Discontinued use of contraception
Often, discontinuation results from insufficient counseling, lack of follow-up services, or lack of suitable alternative contraceptives.
Women who receive counseling and are forewarned about the side effects of various methods use contraception longer than women who are not counseled. Discontinuation may also be based on religious or cultural grounds or objections from the male partner.
Improvement of service delivery methods
Programmes must continue to improve their methods of reaching client populations, especially younger adults. Young adults are a growing share of the world's population and have high levels of unmet need.
Much of the need for contraception among this group is to space births
Adequate funding.
Historically, the United States has been the largest funder of international family planning programmes.