Few months after his last visit to Nigerians at the  Festival of Praise,  gospel star, Ron Kenoly returns today to dazzle at the Nite of Splendour.
Put together by Bishop Isaac Idalosa-led Illumination Assembly (God First Ministries), it is expected to attract dignitaries from within and outside our shores.
Aside the US-based Kenoly, who's  also a preacher with many hit albums to his credit, several popular gospel artistes from Nigeria will be part of the gospel groove.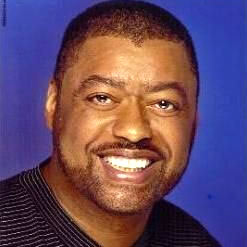 Commenting on the festival, an elated Idahosa, a gospel act with three albums to his name, assured that all arrangements with Kenoly and the other acts expected to perform at the event has  been concluded.
"Nite of Splendour, is a quarterly praise, power and prayer event designed for lovers of elevated praise and worship. The theme of this edition is: "There shall be no loss!"
Explaining further, Idahosa who is also a tested Nollywood thespian disclosed that aside praise and worship, our prayer points will include, national unity, peace and prosperity.