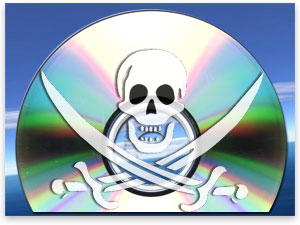 *John Ugbe, MD Multichoice Nigeria
By Emeka Aginam
Despite relentless efforts to combat software  piracy in Nigeria, 82 percent of personal computer users in the  country acquire software illegally most  of the time, a new study  on users' behaviours and attitudes toward software piracy and intellectual property rights, has revealed.
The 32-country study, conducted by Ipsos Public Affairs for Business Software Alliance (BSA), ranked  Nigeria's software pirate population second only to China's, which stands at 86 percent – looming far above the worldwide percentage of 47 percent.
The study entailed surveying approximately 15,000 PC users  included 400 to 500 in-person or online interviews per country.
Further findings revealed  that large majorities of computer users in the developing world regularly acquire software through illegal means such as buying a single license for a program and then installing it on multiple machines, or downloading programs from peer-to-peer networks  even though they express support for intellectual property principles.
Responding to the ugly trend, the  Anti-Piracy Manager, Microsoft Nigeria,   Seye Oloruntoba said that many   people in Nigeria do not understand  what constitutes piracy.
"Everyday we come across stories where people have unknowingly bought discounted counterfeit software from online brokers. Many people think that because they've paid for the software, it must be genuine.
This is just one of the ways many consumers become 'accidental pirates'" she said, adding that,  "Pirating software is often seen as a 'cheap' alternative to purchasing it legally.
However, in the long-term it can be far more costly, and for businesses, disastrous.
"It brings in many dangers in the form of malware, spyware, and viruses that can lead to identity theft, loss of data and more.
"By providing an overview of global and country specific attitudes towards piracy, this study validates the work we are doing in the region to educate consumers about what software piracy is and the risks associated with non-genuine software.
"We are also working with local government agencies to prevent organizations from inadvertently acquiring illegitimate software and licenses, and are driving customized programs and affordable solutions to help protect customers from becoming victims."
Meanwhile, the  study finds that significant majorities of software pirates in developing markets incorrectly believe that typically illegal means of acquiring software are in fact legal.
Unfortunately,  business decision-makers around the world exhibit behaviours and express opinions that are similar to these  other computer users included in the survey
Microsoft  is the worldwide leader in software, services and solutions that help people and businesses realize their full potential.