BY  BEN AGANDE & ABDULSALAM MUHAMMAD
LAGOS —Former Senior Special Assistant, SSA, to former President Olusegun Obasanjo on Public Communications, Mr Femi Fani-Kayode, has said Obasanjo should be eternally grateful to Gen. Ibrahim Babangida rather than calling him a fool at 70.
This came as octogenarian statesman and Special Adviser to former President Shehu Shagari, Alhaji Tanko Yakasai, weekend, described the war of words between Obasanjo and Babangida as a "national embarrassment," saying the duo have set a bad precedent in the art of statesmanship.
Fani-Kayode, in a statement in Abuja, argued that instead of insulting Babangida, Obasanjo should have "responded to the issues raised by Babangida with far more restraint.
""The calling of Babangida a fool at 70 does not help matters and frankly it befuddles and beclouds the issues. Obasanjo should have responded to the issues raised by Babangida with far more restraint and he should not have insulted him.
"I am not in the least bit surprised that Babangida responded to those insults in the way that he did. You do not call me a fool at 70 the day after my birthday and expect me to keep quiet and smile, no matter what or who you think you are and no matter what may have provoked you.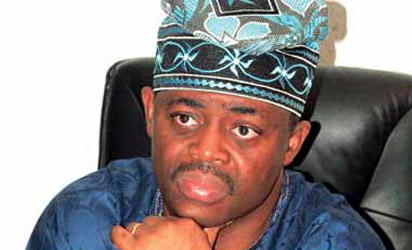 "Those that are around Baba today should have told him that. He left himself wide open for a solid counterpunch and a devastating right hook there. I have said it before and I will say it again, you cannot repay good with evil and get away with it for long. The Bible says 'He who repays good with evil, evil will never leave his household.'
"Let me give you two reasons why I am referring to this scripture in this context. The first reason is because President Obasanjo would never have become military Head of State in 1976 had it not been for the fact that Col. Babangida (as he then was) courageously and single-handedly disarmed Lt. Col. Dimka and foiled his coup attempt after the latter and his group had successfully assassinated the then Head of State, General Murtala Mohammed.
"Had that coup been successful, Obasanjo would have been shot by Dimka as well and he would never have gone on to succeed Murtala Mohammed. Had it not been for Babangida's unflinching loyalty to the government of the day and his decision to follow General T.Y. Danjuma's orders to the letter and courageously confront Dimka at the radio station, disarm him and crush the coup, Obasanjo would not have been in a position to do all those wonderful things that he mentioned that he did when he was military Head of State between 1976 and 1979 because he would have been shot. That is the first reason that he should be grateful to Babangida.
"For the second reason let us fast forward by 20 years from 1979 to 1999.
"Again President Obasanjo has to be eternally grateful to General Babangida because had it not been for the latter he would not have been released from jail, pardoned, rehabilitated, funded and installed as President in 1999.
"This is an incontrovertible fact. Obasanjo went on from there to become one of the greatest Presidents in our history and his record of performance between 1999 and 2007, in my view, is first class and second to none. Yet the truth is that Babangida must take some credit for that too because he was instrumental in making him President in 1999."
"When I was in government we had our differences with Babangida from time to time but he always responded to us with restraint, dignity, calm and self-respect regardless of our provocations and and our moves against him and his boys. Most important of all he stood solidly by those boys.
The man is a strategist and he appreciated the fact that patience is a powerful weapon. For that he won my respect. For me this whole matter goes to the very character and leadership abilities of these two men.
The truth is that the loyalty and support that an individual gives to any leader must be reciprocated and any leader worth his salt knows this. A leader that takes his followers for granted and takes pleasure in the destruction, humiliation, travails, shame and political persecution of his own loyalists is not a real leader but something else.
On the other hand the leader that stands by his loyalists through thick and thin and that reciprocates the commitment, love, support, compassion and loyalty that he receives from them is a true leader. As far as I am concerned that is the difference between OBJ and IBB. Babangida recognises these things and is loyal to his own whilst Obasanjo does not. My prayer is that the rift is settled quickly" he said.