By Ishola Balogun
Prince Dele Oduwale's typifies one who solely tied his own shoes amidst poverty.  He hawked  yam, sachet water, sausage rolls and so on to make ends meet. Today, he is not only an oil and gas magnate but also the Chief Executive Officer, Chicken Lovers.
He recently emerged the President of Association of Fast Food Confectioners of Nigeria (AFFCON), the umbrella body of fast foods and confectionery companies in Nigeria and also the Chairman of Encor Lagos & Suites Limited, a new addition to his fleet.  The Prince of Oke-Igbo, Ajibike royal family in Ondo state, Asiwaju of Ojokoro, Bobagbemu of Ewu-land tells his story of grass to grace.
Career and youth development
It is hard work, perseverance, determination, honesty, sincerity of purpose that can see any young aspiring person to success. The up and coming generation should know that material things though, appear to be so important to many people but hard work and perseverance will make the difference.
As somebody who is aspiring to greatness, you must have a dream and be focussed to drive your dream to reality. I agree that there are distractions these days but if you remain focussed, it will turn out better. Those days while we were growing up, distraction were very limited. What we knew was book and book. Even our educational sector that should champion the development of the younger ones is underfunded, and as a result under-developed.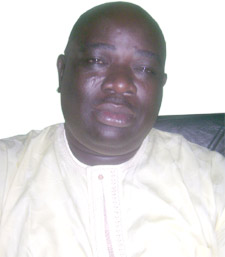 Not much funding is being channelled to giving direction and hope to the youth. But if you have a purpose and know where you are coming from, then you will be able to achieve your goals. While I was growing up, I had wanted to be a diplomat. I wanted to have a career in the Foreign Service. But the dream changed when I got to higher school and there I decided I wanted to be a businessman and run chains of businesses. Today, the dream has come to pass. I thank God for all that I have been able to achieve in life. I may not have gotten to the pinnacle, but I know I have done well.
Challenges
I was not born with silver spoon. I practically worked my way through to where I am today. My parents were half educated and they believed that once they had sent you to elementary school that would be okay. I had to do different kinds of things to survive. I hawked yam, pure water, gala and whole lots of things. I thank God for where I am today.
I believe life itself is a challenge. I always move forward. I don't allow challenges to weigh me down. Of course, there are some faulty steps I had taken but the ability to get up quickly when you fall is another thing. I have always had the courage to immediately decipher when a decision was wrong and quickly retrace back my steps. You see, when you own a business in this part of the world, you will be inundated with challenges but you fight back and don't allow it to destroy you.
Problems of funding, infrastructure, human resources and others are there. As a chief executive, you have to be constantly on your toes.
How he emerged president of AFFCON
I have just been elected the president of The Association of Fast Food Confectioners of Nigeria (AFFCON), the umbrella body of fast foods and confectionery companies in Nigeria. It is by the grace of God and the support of all the members of the association. Don't forget this is an association with big names like Sweet Sensation, Mr. Biggs, and Tasty Fried Chicken and so on. To be elected as president is a rare honour and privilege.
I thank God for the confidence they have reposed in me to give a new lease of life and direction to the association. To answer your question, I think I have remained committed to the cause of the association for quite a long time. Ever since we joined the association in 2006, I have performed several roles. I have been a national executive officer of the association, and I was part of the team that inaugurated the Port-Harcourt chapter of the association as well as the Abuja chapter. I am also a key player in the Ondo state chapter. I have been a very active member and others believe that I can do the job and I pray I do not let them down.
His plans for the association
First, we intend to build a befitting national secretariat of the association within the next four years. We are also working on what we call Taste of Nigeria. It is like a food fair that will be fashioned after the National Restaurant Association show in United States where member outlets will be encouraged to showcase their foods and talents and we are going to invite vendors from other parts of the world too. I am also making frantic efforts to make the association all encompassing and participatory. We're also trying to liaise with government.
No doubt, the association has been supportive of government effort towards job creation. We have about a million workers in the labour force. Mrs. Kehinde Kamson of Sweet Sensation just celebrated her 50th birthday anniversary. The Company alone has about 30,000 staff. So, you could imagine the combined strength of all the fast food companies in Nigeria. Imagine what we are able to generate in terms of employment to people.
We are going to harness this. In Lagos state, we're also supportive of their efforts, especially in the area of security trust fund. We've remained a collection agent for the fund. In all eatery outlets, you will find a box there where customers drop in their contributions/donations. We are going to make it a symbiotic relationship.
Relaxation
I don't often go to parties but I relax with my family and most times, take them out. I always try to take them out of the country when they are on vacation.