By Moses Nosike and Ishola Balogun
Chief Ziggy Azike is a Principal Consultant, Adroit Lex & Co, Chairman, Foothold Limited and member of the Body of Benchers. His humanitarian services have endeared him to many.
Zikky tells anybody who cared that he feels fulfilled whenever he meets the needs of the less privileged. His main goal in life is to leave a legacy for even the unborn generations. The 2007 Governorship candidate of the All Nigeria Peoples Party (ANPP) in Imo State says he was created by God for the purpose of sharing the little he has with those who could not help themselves. He is our role model this week.
His passion for widows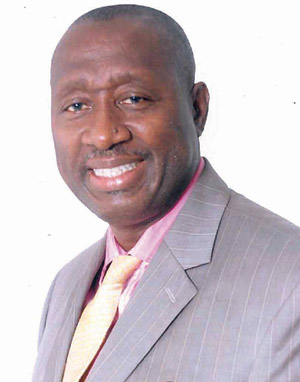 I have passion for the less privileged, not the widows alone because I believe that God created us on earth for a purpose. So, I reason also that the only way you can fulfill that purpose is by impacting on the lives of others because when you leave this earth what remains is memory. One other reason why a lot of people don't make their mark is that they don't think about how history will remember them. If people are more focused on history, then they will be concerned about the legacies they leave behind. And I tell you, the greatest legacy you can leave behind is how you impact on people's lives with what God has given you.
It is something everybody should embark on. Whatever God has given you, you should share with others. Sometimes, it doesn't have to be money. So, if anybody is waiting until he is rich as Mike Adenuga or Dangote before he starts giving, then the person doesn't understand what giving is all about.
In life God has given us three gifts which I call the 'three keys' – your time, treasure and talent. Therefore, you must realise that there is nobody who doesn't have one of these three gifts. Some people have all the three. So, you give according to the measure God has given you. If you have the three, sometimes you have to deploy them to impact on those around you and that are your own means of philanthropy and legacy.
Assisting the less privileged
The truth remains that I derive pleasure in giving and seeing people's conditions change for the better. It's a passion and I pray God Almighty to bless me so much that I can easily give away ninety per cent of whatever I have and if the ten per cent of whatever that is left can be enough to take care of my limited needs of ensuring that my children have good education, clothing and take care of the home God has blessed me with, that will be enough for me.
You find out that people get lost in acquisitions and most of them don't end up managing their acquisitions as they don't derive extra joy because there is a limit to how much you can enjoy and that is why at a particular age, those things you seem to desire would become an anathema to you. So, if we are wise enough to realise that it is not how much treasure we amass that matters in life, but how much we are able to give out to the less privileged.
How he developed the habit of giving
At a very young age, I developed the habit of giving out to people and also enjoying the smiles on people's face when God uses me as a vessel or someone else to impact positively on their lives. Some communities and schools when you commit some amounts, no matter how small, you see them breathing more life and radiating joy. Little things like that make so many changes in their lives. I can tell you that any day you decided to pick a destitute student and promise to be giving him or her N10,000.00 every month, you would have saved that child from becoming an armed rubber, cultist etc.
You could also save that girl from becoming a prostitute or nuisance to the society. So, if you have five of them that you give N10,000.00 every month, you will be amazed how that amount would on the long run change their lives for real. That, not minding the amount is small compared to the amount some people spend in a club in a weekend. If you invest such money on the less privileged, you will be blessed for that.
So, those who are thinking that it takes much money to be engaged in philanthropy, they don't understand it. When I first started a cooperative with some women, what I called 'Poverty Eradication" in my village. That is when I realised poverty could be eradicated. I started with N300,000.00 (Three hundred thousand naira only), and fortunately for me I had a parish priest in my community who understands how to handle the project because you must also look for a sincere and God-fearing vessel before you do anything involving money. If you don't use the right person you will not see the result.
Of course, I had given out money several times and it was not managed well. So, God provided Rev. Okanome a parish priest and told him the money is for the women. He bought into the vision and announced that women should apply and 100 of them applied. He told them that only 30 women will be qualified to benefit from it with the amount of N10,000.00, with a condition that they were going to repay it on the day of their church anniversary so that other women could have access to it. And he was ingenious enough to say that they were going to do a lucky dip in order to get the first set of 30 women that would go home with that amount.
It is amazing that in the village some women don't have N5,000.00 to invest in businesses of their choice. So, they took that money home as a loan and invested it in small scale businesses. On the anniversary day, 26 women paid back and only four who had issues did not pay back immediately. But eventually the 30 paid back and the next set of women were able to get it. When we increased the money to N1.5 million, the money continued to go round and as I speak with you now, I don't know the beneficiaries of the money.
Because it worked, we said let N1million go to the women, and the Priest with his own ingenuity established a workable model and handed it over to the women to manage appointing two women to be in charge and you know women nobody can owe women. So, he gave N10,000.00 each to the two women.
After that we decided to involve the youth so that they can have assess to the remaining N.5 million. The Priest implored them to apply in writing stating what type of business they would want to do if money was given to them. When they applied, it was discovered that some needed N80,000. 00, some N60,000.00 and some N50,000.00, and about 13 youths were able to benefit from the N.5 million. Some of the women who had N30,000 opened hair saloon business and employed one or two person and it started growing.
I was encouraged see people being saved from abject poverty. I extended the gesture to a community called Afikpo and gave out N1.5 million to a pastor friend in one of the Anglican churches there but asked my village priest to show him how he did it in my village. So, you would find out that by the time you have a budget of N5 million in a year and deployed it through good channels, you would be amazed how many lives you would have touched.
The point I'm making is that all you need is the vision and desire to touch somebody's life. So, one should not think or wait until you possess all the wealth on earth before you can change lives. Start with the little you have. What is important is learn how money can be administered because money given out to eradicate poverty is quite different from the one you gave out freely.
His method of distribution
I liaise with religious foundations, town unions, youth associations and so many others out there to reach out to these less privileged. For me I don't have the capacity to set up foundations of my own but what we have been doing are yeilding results. But I'm thinking of setting up one in the name of my late father who inspired me. He was a cheerful giver so much that he did not marry early because he was caring for the needs of others.
How he relaxes
I play tennis and I swim regularly. If I'm in Lagos, I do that at least three times in a week. If I don't have any serious engagement, I'd be playing tennis. I use the gym and I swim. Other days I go home early to spend time with my family. Mostly importantly I devote time for service to God, pay attention to both my spiritual and physical development.