With Florence Amagiya
I visited Victoria Island recently. I didn't take a cab because they can be very expensive in Lagos. Imagine flagging a cab and the driver tells you that your fare is N3,000.
I am sure you will be amazed and if you do not reside in Lagos. You might be tempted to ask if he is taking you out of the state. But if you live in Lagos, you might understand and bid lower or move on. So as I was saying, I boarded a BRT bus instead, which is fair and comfortable. The bus took me from the popular Ojuelegba bus station through CMS where l alighted.
The feeling I got while l was in that bus was terrible, I sheded a few tears. Here on the brim of collapse was a bus l had bragged about to my friends and family members residing in other states. I told them to be attune to what is going on in Lagos.
When these buses were ordered from abroad, some years back, they were brand new buses. They were also pleasant sights for sore eyes. So boarding on one was like being transported abroad. But it is so sad to say that they are already falling apart.
This is rather a sad situation in Nigeria I must confess, where the Government or private industrialists would set up multi-billion naira projects and allow them to go moribund after a brief period of time, as a result of lack of maintenance of equipments or vehicles.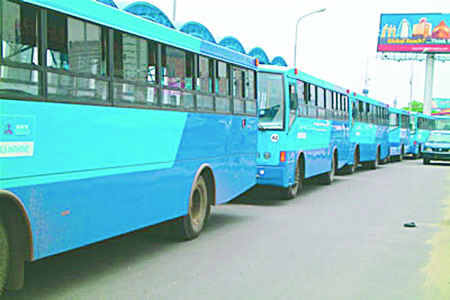 It is so disheartening that we spend huge sums of money building and developing infrastructures in Nigeria only for us to look back after few years to find such beautiful project left unattended to.
If someone could build refineries in Nigeria and they were up and working, it shouldn't be a hard knot to crack for another to see that the refineries are always operational. Rather, just because of our individualism someone prefer to sabotage the system so as to get a right to import the same vehicles we have imported and destroyed or the same oil which we produce.
I think Nigerians should learn to imbibe a maintenance culture because it is cheaper to take care of what you have than to acquire a new one. Anyone who learns to build but does not learn to maintain what he has built shouldn't have built in the first place. Lack of maintenance has tremendously been the undoing of Nigeria's economy.