By Emmanuel Edukugho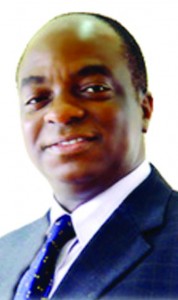 Declaring open an International Workshop and Training in Mathematical Modelling, Neural Networks, Data Mining and Scientific Computing with Maple and Matlab at the African Leadership Development Centre, Covenant University, Ota, Dr. David Oyedepo, called on participants to be creative, come out with viable strategic options which will impact positively on the university system and the country.
He observed that research products coming out of our universities are not well marketed for industry to patronise and so will remain unsold until marketing is done.
"If you generate market products and keep them in your shelves, nothing can happen. All curricula of ancient universities were made to address local problems. Africans can generate solutions to local problems. Nobody will come to solve our problems. We solve them ourselves as Africans."
Oyedepo, who is the Chancellor, Covenant University, expressed confidence that the human resources gathered for the workshop will define access to create market for research products, and the ability of intellectuals to solve our local problems with all sense of commitment.
Pointing to Landmark University, Kwara State, established to boost agricultural entrepreneurship, he said: "We can create a new world in Africa and need a lot of intellectual investment, not to leave crisis for our children and if not solved, things will be complicated more and more. Nigeria needs hands, repairing hands to ensure our children have a future."
He urged researchers to start invading the world that needs our products.
"Give them a taste for free and they will begin to buy from us. This workshop is a revolution," he noted.
In his keynote address, Professor Isaac Adebayo Adeyemi, Vice-Chancellor, Bells University of Technology, Ota, referred to the prediction of John Von Neumann, whereby advances in Computer Technology have led to a revolution in the theoretical analysis of problems in Science and Engineering.
"In essence, the modern computer allows one to venture beyond the scope of classical analysis and into the universe of real life problems that are transforming real life problems into Mathematical Equations which is the field of Mathematical modelling where complications of geometry, inhomogeneity and non-linearity generally dominant.
This new freedom is thoroughly transforming almost all of science and engineering and it is therefore essential that a technical education and training in the art of modelling and scientific computation which is the goal of this workshop."
According to Adeyemi, the aims of the workshop from 23-27 May, 2011, are (I) to expand and deepen the knowledge and understanding of the participants in the principles and methods of Mathematical Modelling and Scientific Computing; (ii) to help participants become skilled practitioners of the art of modelling and scientific computing with the ability to use these principles and methods to solve real Scientific or Engineering problems.
Professor J.A. Gbadeyan, HOD, Mathematics, Covenant University, said it has been hectic preparing for the workshop, but glad due to the massive response from participants which cut across all the geographical zones of Nigeria and beyond.
In her own remarks, Professor Aize Obayan, Vice-Chancellor, CU, said the workshop is a training session jointly hosted with Bells University of Technology, whose aim is to give direction, create platform for continued learning because the skill of yesterday may not be useful today.
"The workshop is interdisciplinary, fostering research from the fulcrum of knowledge, collaboration for relevance, breaking frontier of knowledge and to seek relevance for our concept of Glocal – that is thinking global in a local setting."
Prof. Oluwole Daniel Makinde, who came from Cape Peninsula University of Technology, South Africa, told Vanguard that Scientific computing is the key to economic success as we are in a knowledge-base world. "Science and Technology education brings about development. scientific computing saves countries money because you design, model any project or building and therefore, require computing skill and software for those things."
Makinde explained that although the duration is not long enough, but it is rigorous training to equip participants with the necessary skills. Scientists, engineers, lecturers in universities are involved.