BY MCPHILIPS NWACHUKWU & JAPHET ALAKAM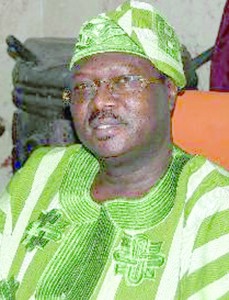 Engr Yemisi Adedoyin Shyllon, Founder /CEO, Omooba Yemisi Adedoyin Shyllon Art Foundation, OYASAF is a major art collector and player in the emerging Nigerian Visual Art Market. In this exclusive interview with Arts on Sunday Vanguard, Shyllon speaks on the beauty of this emerging market and its challenges.
As an art collector and player in the emerging Nigerian visual art market. How would you describe the experience so far?
The auction market is a very welcome development in the sense that it has opened up secondary and primary markets for visual arts in Nigeria. Primary in the sense that artists do not have to go to the collectors directly, but rather, one can go through the art auctions to reach the collectors of arts. Two, the secondary one is that collectors themselves can also sell works of arts they have acquired over time at a profit.
So it is a very welcome development and the process allows art market to grow and develop. It gives the artists a lot of hope and ability for them to monitor the value of art works in Nigeria. Importantly, it exposes Nigeria as a major player of visual art in Africa, because the beauty of Nigeria arts is that Nigeria is the only place in Sub Saharan Africa including South Africa that the local industry is the one developing arts in the sense that many of the collectors who buy are Nigerians, where as in other parts of Africa none Nigerians are coming to the country to buy art works.
And when I talk about Nigerians I am talking about both the home born Nigerians and those that naturalized because there are many Nigerians who are either Lebanese or Indians now in Nigeria and they are playing great roles in the emerging market.
More importantly, the art auctions create a near perfect market that is where there are large buyers and sellers, complete dissemination of information of the products and their prizes in the market etc.
All those elements of near perfect market is what the art auctions offers. You have a situation where the buyers go into a place and there is a seller under an oligarpolistic situation, that is a seller who is representing all sellers who are either artists or collectors who bring in works open for the large sellers to buy.
Visual art is a product being offered in the market, and when you have a product whether tangible or intangible, you want a situation whereby it is easy for the buyer and the seller to estimate the value so that no one will be cheated. So the art auction creates something like a commodity market situation in which the visual art as a product is been now offered at a prize that the artists and the collector will accept.
In the past when there was no art auction, it was very difficult to value art, so it forms a form of valuation and standardisation of prizing of art works. So it has a lot of advantages that the art auction has given us, hitherto when some of us started collecting works over 30 years ago, we were collecting arts for the purpose of enjoyment.
I am sure many family members of some of those collectors then would be disappointed with what they were doing, but I can assure you that many of them who attend auctions now, look at the head of their families as people who had foresight for investing on a product which has little or no value in terms of economic resource now having strong valuation.
What can you identify as the challenges facing this market drawing from the experiments so far at Nimbus, Terra Kulture, Tribes, Nike and ArtHouse Contemporary?
One of the challenges is the commitment of artists, in that artists tend to produce for commercial purposes rather than being creative and producing quality art works. Artists need to produce spectacular pieces of arts and should not just produce works for the purpose of generating income or what I call commercial arts or calendar arts. That is arts that do not have a life span.
Secondly, artists need to form themselves in a very formidable groups that can help to grow the art industry in Nigeria. The only example that I have that I feel is very commendable is those artists at Universal Studios, I think Nigerian artists need to go and learn from what they are collectively doing, a kind of cooperative and with that, they are able to form themselves into a group with the view to marketing their products and managing their own profession.
Artists need art managers who will help to position them, but they have to be very careful not to get the bad types that will not help them. For example I know of one or two artist whose works have been over sold in the market and this has brought in an element of diminishing returns in terms of prizing. A good art manager knows how to manage artists so that he will not over supply his works to the market.
The third challenge is that the Nigerian government is not helping the art industry, because there is no single standing display of the national wealth in terms of visual arts in this country. What we have is one or two instances where they bring out the portraiture of TafawaBalewa, Nnamdi Azikiwe , Olusegun Obasanjo,Yar'adua. Those things are not arts. The portraitures are for the museum and not arts for the National Gallery of Arts.
We look for a standing exposition centre for the NGA to encourage Nigerian art to produce works for the Nigerian environment that will be eligible for our country because many of the works that are being sold through the art auctions are leaving the country and they will never return. I have a situation where Bruce Onobrakpeya came here and saw his work done in the 50s' and he was happy that some of the works he did then are still here because the danger is that when a major work done by an artist leaves the country, the artist would have had a disconnect with his work.
The fourth challenge has to do with religion. Religion is not helping the visual art in Nigeria and I can assure you that the so called educated people in Nigeria still see visual art as a ritualistic object because I have heard people who come to my museum and say what are you doing with all these objects and some of them will whisper among themselves that I am worshiping them, especially when you talk about traditional arts which I collect extensively because I am a major collector not in terms of paintings or sculptors but also in terms of traditional arts. Many people, when it comes to traditional arts ,see them as something that is against their worship forgetting that even the Caucasian race relied on arts to promote Christianity.
When the Caucasian race could not read and write, churches were established and they called on artists like Micheal Angelo, Van Deck, Van Iyke, Paul Reuben etc to produce work of arts to represent Biblical messages or passages so that the ones that could not read and write could easily identify with the Bible. And that is the same thing with which our fore fathers had their own belief and religion, which they tried to represent through the visual platform. Our fore fathers came up with a belief system and they needed artists to hold to their belief system and so, they carved some of this things and poured oil, pepper on them etc. But that ritual aspect did not stop you from appreciating the art produced by the artist in these religious objects. Many people come here and say this is what he is worshiping and all sorts of things and that is one of the challenges to the development of arts in Nigeria.
Are you saying that this kind of religious sentiments accounts for why traditional arts are not commanding attention in Nigerian art auctions?
Yes, to a large extent, it is one of the reasons and secondly, there is a problem all over the world,and the art market is a mafia. I can tell you that especially when it comes to traditional arts. There is a big mafia and gang up with those who looted our works of arts in the 19th century. They looted both by force and by taking advantage of the civility of our forebears and went away with many of the precious works. They have spent so much money and energy and built a big industry around these our traditional arts.
There are Professors and Professors that live their lives professing the essence and beauty of African traditional arts. So they will not want to tolerate a situation where an indigenous person in Nigeria claims to have a work of art which they probably have two or three of them which they are propagating as a major catch so they tend to relegate the collection of traditional art from African and propagate the one they have looted.
For example, if any one in Africa claims that he has an Olaweju, Igbo Ukwu, Owu, Ife or Nok works of art, I can tell you that some of these Professors will come and tell you that they are not the original. That they have done all the works forgetting that there are families that kept on worshiping "their gods" and the looters did not have access to some of them.
And that there were nobles in Nigeria that were not the Obas who have such piece of arts, and that there were guilds also who produced such art works. So it makes it difficult to auction traditional arts because the problem of provenance is there, the problem of provenance because in modern arts, you can be able to say that this is so and so work. But when it comes to traditional arts, this problem of provenance, the ability to identify the source or owner of the work is lacking, which makes it difficult to identify the works, styles etc.
It is interesting that you mentioned the issue of provenance in this conversation. Just recently, some traditional works of art collected by late Prof. Ludwig Leopold were exhibited at the Dorotheum Art Auction in Vienna, Austria. One of the criticisms levelled by critics against the exhibition bothered on lack of provenance about the works. In your own views, what do you think can be done to address this Western misrepresentation of history?
The Nigerian government is not serious when it comes to visual arts, I was informed of how some past Heads of State gave out pieces of art works from the National Museum Lagos as gifts to his visitors. When you find a situation where by the country is not training or encouraging people to know a lot about our traditional arts or to become experts that can be referred to as sort of information to the world, then, there is danger. When even as Nigerians we have to depend on the opinion of outsiders about our culture, then there is a problem. If I am an Austrian and I bring out a piece of art that I have and I want to sell it, I can assure you that they will buy it.
All I need to do is just to claim that my father was a Colonial Officer in Nigeria in the 30s or 40s and people will just take my explanation; and that is enough provenance for them . I t doesn't'matter even if the guy just went to Nigeria recently and bought pieces og work from Lekki and put them out and claimed that it was bought by his grand father who worked as a colonial officer in Nigeria. Surprisely, we ourselves are noy challenging them. You can not challenge somebody who claims to have higher knowledge than you. And we are not encouraging the development of human capital in this countrty and that is a major problem.
The pattern in the auction so far reveal that the Contemporary Masters are more favoured in the whole exercise. Don't you think that the younger artists can get discouraged by this development?
That is not true, because yesterday at Arthouse auction, Oluti Oyerinde's work was sold for 1.9 million. He is an emerging master and not one of the old Demas Nwoko, Enwonwu or Onabrakpeya. And there was a pastel work done by an unknown artist that sold for 850,000. So, we should not make that assumptions. We should remember that art auction is an emerging market that is exposing more and more artists to the buyers. Through this platform, artists that hitherto were unknown or were inaccessible or do not have channells for distributing their works in the market are now taking advantage of that channel provided by auction to get their works exposed.