By Sam Eyoboka & Olayinka Latona
Christians in Nigeria have called upon to undermine calls to boycott the gubernatorial elect-ions which has been res-cheduled for Tuesday, April 26 which is the be-ginning of the Christian Holy Week because such an act is capable of dis-rupting the current politi-cal process.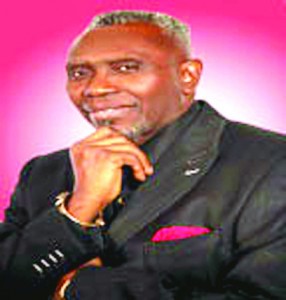 Responding to the recent calls for boycott of the Gu-bernatorial/House of Ass-embly elections now sche-duled for Tuesday, April 26 because the date falls on Easter Tuesday, the National President of the Christian Association of Nigeria, CAN, Pastor Ayo Oritsejafor yesterday appealed to Christians to give peace a chance at a time of utmost emergency such as the nation had suddenly found itself due to the shift in date of elections.
Speaking in a telephone interview, Oritsejafor said: "There is already so much pressure from local and international con-cerns, on the nation to perform and the decision of the leadership of INEC to shift the polls after the initial hiccups of last Sat-urday.
"I have been receiving calls from Christian lead-ers from different parts of the country asking the same question that you have just asked and I can tell you, as Christians we owe it a duty to make this democratic process work and be globally acclaimed to have worked. I am say-ing this because there are some other considerations that must come to play. For instance, there is the constitutional provision that says elections must be conducted on or before a certain period and if we begin to pursue this case to its logical conclusion, things might go wrong.
"So, I appeal to Christians all over the country to please let reason prevail and turn out en masse for any of the rescheduled elections to make a state-ment that Nigerians can actually conduct a free, fair and credible election. I think we should not co-mplicate issues any furth-er than they are currently. Instead, we should endea-vour to assist INEC to succeed, at least this time around," Pastor Oritsejafor stated.
According to him, all those Christ-ians who may be travelling up country to celeb-rate this year's Easter should en-deavour to return on time to partici-pate in the electo-ral process, argu-ing that afterall, Tuesday would ordinarily have been a working day.
There has been agitations in the Christian Commu-nity to reschedule the gu-bernatorial elections from Tuesday, April 26 to a more convenient date for two reasons which inclu-de the fact that it has the potential of disenfranchi-sing many Christians who would want to celebrate the Easter holidays with their kith and kin in their country homes. The second reason being bandied about by a segment of the Christian Community is that Tuesday, April 26 which has been earmark-ed for the elections is actually Easter Tuesday, which marks the second day of the Christian Holy Week, and those who bel-ong to this school of thou-ght feel that it is a sign of disrespect to the Christian folk to fix election for a day like that.
Anglican bishop of Enugu Diocese, Rt. Rev. Emman-uel Chukwuma took a swipe at the INEC, describ-ing the new date for guber-natorial elections as the height of disrespect for Christendom. "It is a slap on Christians," he said "why will INEC reschedule elections during a Christian holy week and not a wee-kend? Will people of other faith accept this arrange-ment, if tables were turn-ed?"
Speaking in a similar vein, the Director of Social Com-munications, at the Catho-lic Archdiocese of Lagos, Rev. Monsignor Gabriel Osu told our rep-orter that he would prefer to speak on his personal capacity, stating that what has happened evidently showed that there was not enough consulta-tion. "If there was suffic-ient consultation, nobody would have contemplated fixing elections on a sac-red day like Holy Tues-day, because let the truth be told, the electoral um-pire would not even do this if the tables were tur-ned the other way," he said, adding "they should have accorded us some measure of respect."
Osu, who sued for peace at a crucial time such as this, pleaded with state officials to be more sensi-tive to religious issues in the country, saying that the Christians among INEC officials have not shown that they represent the Christian Community in Nigeria.