BY DANIEL ALFRED
THE Chief Executive Officer [CEO], Power Holding Company of Nigeria, PHCN, Eko Distribution zone, Engineer Ayo Obilomo has revealed that over 70,000 pre-payment meters have been deployed to the customers within the company's network across Agbara, Apapa, Festac Town, Victoria  Island, Lekki, Mushin and Orile areas.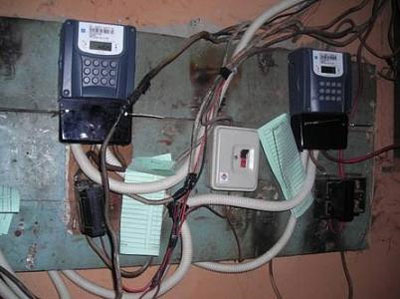 Meanwhile, the SCADA/ distribution management system and the first network automation system in Nigeria have been slated for commissioning anytime soon.
Engineer Obilomo said this in a statement delivered to pressmen recently at the official launch of the pre_payment meter and credit payment recharge in Lagos.
He said the Eko distribution zone has invested huge sums of money on various distribution projects including injection sub-station and the installation of over four hundred [400] distribution sub-stations.
"Recently, we commissioned our modern customer care center to provide a one-stop service for our customers at the Marina office and today, in the Eko PHCN, over 70,000 pre-payment meters have been deployed to the customers within the company' network across Agbara, Apapa, Festac Town, Victoria Island, Lekki, Mushin and Orile areas" he said.
"He added that without been immodest, the Eko distribution company has tried to live up to its customers expectations on effective and efficient service delivery.
"The Eko distribution company is the first and the only distribution company in Nigeria to put in place a functioning customer forum office  jointly with Nigerian Electricity Regulatory Commission [NERC] to further ensure that our customers are satisfied with the treatment of their complaints.
"What makes this system to stand out is the fact that, this system can be used for recharging pre-paid meters and also for paying bills for customers on credit meters. The initiative, but easy to operate mode of payment will afford electricity users within our network ample opportunity to settle their bills without stress" he said.
"On the other hand individuals do not need to go to our PHCN office to make their payments. If you don't  want to go to the office or the bank, all you need do is to buy the card, recharge and start using it.
What we are selling is energy. So what ever is the operating tariff at that time, we just operate on the energy we are purchasing."
"The major challenge is on electricity bill and vandalisation. That is about the only thing which we have also discussed.
But in terms of achievement, those are the things that I am trying to enumerate. We have increased production and we have not used any other method other than improve the customer service delivery. Because I believe that the more the customer is satisfied, the more willing he is to pay bills and that has paid off and that we are gradually improving our revenue generation.
The other aspect is that we have also brought down the response time . We have launched our rapid response squad. We have given vehicles to districts to respond faster than they used to be. And again, we have also launched the recharge card to ensure that our customers have a level of convenience and if you look at our level of activities, the major thing is that the customers is at the center of it all, when we talk about the customer care center, talk about customer forum, when we talk of recharge cards and opening cash offices.
Some people who have recharge cards today  can either come and recharge from our offices,  or go to any branch of recognized banks and as well also  recharge through the inter-net which is  what I believe the customers want." He said.
On the issue of vandalism, Engineer Obilomo noted that it has been a thing of challenge to them, but the company is working assiduously to bring a lasting solution to the persisting problem.
"Vandalism is a national problem; it is not limited to electricity alone, but to the power industry. But, we feel it greatly because once the facility that supplies electricity is removed, and then it causes inconvenience for a large number of customers.
What we have done is that, we are using two approaches. The first one is that we are making our facilities more difficult for vandalism. Like the depth of our cable we have increased and again we are now putting slabs on new installations.
Not only that, we are in partnership with security agencies and in recent time, a lot of people have been jailed in Apapa environment when they are apprehended. We also have people who have been electrocuted. The situation is improving but we have not yet got there."