By Lolade Sowoolu
The e-world probably creates as much problem as it solves. With the advent of e-mails and websites have come e-mail hijackers, viruses and ever-improving anti-viruses, just to name a few of the challenges.
Security is probably the biggest issue the internet has. More and more people seek to improve or challenge their technological skills by hacking into the 'safest' of programmes. Millions of people have received mails they never solicited for and whose senders remain anonymous. Some other thousands have paid for non-existing products or bought goods they never received. Many Yahoomail users have sent cash aids to 'friends' in distress not knowing that the mails requesting the assistance never originated from the 'friend', rather a hacker seeking to make quick bucks.
Social networking sites get their fair share. Ask Facebook creator, Mark Zuckenberg who's had even his personal Facebook account hacked into. On Twitter, another social networking site, security is made worse by the possibility of impersonation. Kelly Hansome, Agbani Darego, Paul Okoye (of P-Square) have all tasted one variant of e-insecurity or the other. No one can tell for certain if ex-miss world, Agbani, is on Twitter. But a handle @AgbaniDarego owned and operated by an outspoken plump young Nigerian female, resident in London receives all the adoration many fans intend for the ex-world beauty queen.
For Paul Okoye, a smart fan took cue from twin brother Peter's handle and decided to create a Paul_Square handle since Peter went by @Peter_Square on Twitter. Paul's impersonator enjoyed the attention from fans of P-Square for so long answering prayers and criticism and sending out love on behalf of the popular music group. All these went on until Peter came out to say his brother, Paul, wasn't on Twitter.
Next scapegoat of technology is telecoms brand, MTN Nigeria.
"Dear customers, if your location is lacking a large amount of network poles, we wouldn't be able to reach you. Please talk to your government… 'American Gangster' was a good movie. Now back to work. Hope you all have good services… When people have BIS over 24hours of their expiration date, they clog up the network very bad. PLEASE RT if you know anyone with free BIS… Who wants MTN credit say Y'hello…"
These are only some of the over 400 tweets written by the handle @MTN_NG. The handle started operating last Sunday, 30th January at 5.59am. In two days it had drawn close to 300 followers, all subscribers or ex-subscribers of MTN.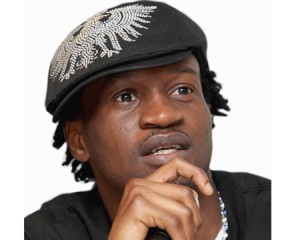 The bio on the page reads, "MTN. Providing you with the best mobile network everywhere you go. On line support from Jan 30th, 2011. Please feel free to contact us for instant help. The display picture for the account is the MTN logo". Failure to answer subscribers' enquiries adequately and occasional sinister comments have stirred doubts in some followers who began wondering aloud if the handle is really MTN Nigeria's. A visit to the timeline will convince any right thinking person that it's a fraud. But how many people will visit @MTN_NG's timeline. Good news is that by Thursday, the account disappeared. Either the management of MTN Nigeria arrested the situation or the impostor closed down the account of his own volition. People, be careful.