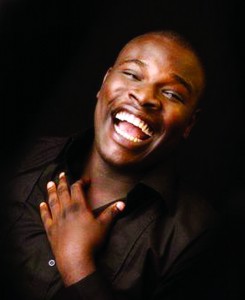 By Lolade Sowoolu
We've heard it said that if the present is well taken care of, the future will take care of itself. One of the people taking it upon themselves to preserve the future is Chude Jideonwo and he does so on a number of platforms especially via The Future Awards (TFA) – which happens to be the most pronounced.
The 2011 edition of TFA held two Sundays back and beyond the razz matazz that young people brought to the hall, a major highlight of the night will remain Chude's speech.
It couldn't have been more fiery or passionate. Chude stood all guests up on their feet with the reality and emotions resounding in the obviously deliberately and delicately chosen words. He spoke plainly; just the way things are; the truth of the country's situation, how it affects young people and the future it will result in if nothing is done. "It is no longer cool to be disinterested", he said; lambasting able corporate and government investors who have done nothing but spoken sweet words and patted young people on the back for having great ideas rather than invest in their projects. The deep sighs that punctuated his statements at intervals were well reflective of the heavy burden in Barr. Chude's heart as sixth time organiser of a big budget annual event like The Future Awards. His co-directors, Debola Williams, Debbie Magnut, and indeed every young Nigerian investing in Nigeria could not have been better represented or had a better spokesperson. With every edition of TFA, the team -RedSTRAT have shown that they are well aware of what they are doing and the far reaching consequences.
The most prized award at TFA is usually the Young Person of the Year. He is the one that considered to have been most impactful in the outgoing year and holding bright promises for the next 12 months. For two years consecutively, relatively unknown people have been named Young Person of the Year ahead of really popular and more glamorous contenders. This has raised dust in some quarters.
Last year 26year old Ify Aniebo, a scientist beat Asa, Stephanie Okereke, Cobhams Asuquo, IK Osakioduwa to winning while in 2011, 28-year-old Agriculture advocate from Imo state, Nnaemeka Ikegwonu beat Genevieve Nnaji, P-Square, Nneka, Don Jazzy and five others. Before the 2010 episode winners of this category were chosen by guests while the event was going on. The consistent pattern that system produced was popular nominees winning. Perhaps the organisers are trying to stir us in a different line of thinking that glamour and popularity isn't necessarily an advantage for contenders. Rather, impact, potential and the future relevance of achievements are stronger criteria for winning. God keep RedSTRAT as they continue to stand for the future!