The importance of lingerie as part of a woman's personal clothing cannot be overemphasized, it is actually the most important in a woman's wardrobe, as wearing the right lingerie makes you look, feel confident and sexy. However, the choice of lingerie depends on one's style and the occasion while comfort is of utmost priority, as they are closest to the woman's body.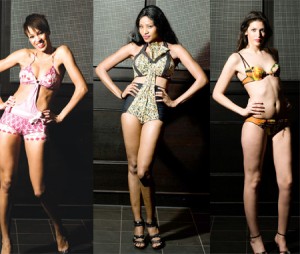 With Valentine's day on us, most women would want to impress their sweethearts, hence Da-viva the brand name for African fabrics, in partnership with Patience Please lingerie is set to make it a memorable one with its latest exclusive collection of lingerie with Da-Viva fabrics.
According to the Managing Director of Da-viva Mr. Norbert Blanc, the idea is to dress women from head to toe with African creations. "Before you put on accessories, lingerie is the first thing you put on. So lingerie has to be in fashion and also coordinate with the top garments". He informs that they also wanted to show that it is possible to create and produce within Nigeria collection made with nicest fabric such as Da-viva and manufactured with the highest quality standards.
So, in this season of love, the idea he says "is for ladies to visit any of Da-viva outlets to adorn themselves with the most unique and best lingerie made with the finest of African fabric."