By Jude Njoku
Arc Roti Delano is the President of the Association of Consulting Architects of Nigeria (ACANigeria). A former Honorary Secretary of the Nigerian Institute of Architects (NIA), Arc Delano who is also the managing director of FMA (Femi Majekodunmi& Associates) in this interview, spoke on the invasion of foreign architecture and the rampant incidents of buildings collapse in the country. Excerpts:
Why do we have the Association of Consulting Architects existing side by side the Nigerian Institute of Architects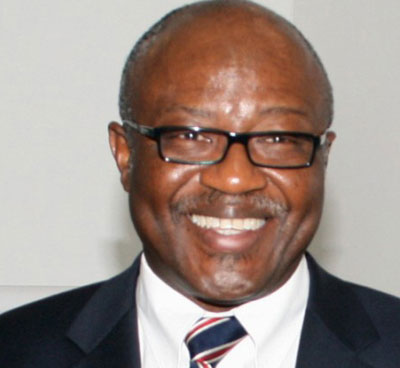 The Association of Consulting Architects is an association of firms, an association of practising architects while the Nigerian Institute of Architects is an association of individuals. It was formed in 2005 and since that period of time, we have been looking at the future of the profession and the future of architectural practices.
This year, we are celebrating 50 years of architecture in Nigeria and we know that in the last 50 years, the Nigerian architect has contributed immensely to the landscape.
Your Association has been kicking against the influx of foreign Architects in the country. Does it mean that Nigerian Architects are incompetent?
We have had people like Architect Lai Balogun who designed the first multi-storey building which was the Federal Palace extension and he is still the one that designed the tallest structure in Nigeria now which is the Union Bank building on the Marina.
In this 50 years, we have had other foreign architects working in the country but the problem we are having now is the incursion of foreign architects practising illegally in Nigeria. Some clients engage these people in ignorance and we know of clients, who, when this is drawn to their attention, reverse the situation.
It is not only the clients that are encouraging foreign people coming to practise illegally in Nigeria, we have instances where the Federal Government engage foreign architects to work illegally in Nigeria. Part of the problems we are going through now is trying to make our clients realise that the Nigerian architect can produce what the foreign person can do and if we have foreigners coming to work in Nigeria, it should be in collaboration with Nigerian architects.
When President Olusegun Obasanjo was Head of the Military Government in the 1970's and Nigeria was going to develop the second generation universities, at the time, all the projects went to Nigerian architects provided they showed they have the technical experts.
It was the Nigerian architects that got the job and then engaged his counterparts from anywhere in the world because probably at that time, they didn't have the skills to design some of those large projects. But the reverse is the case now. Nigerians are now going out to get architects from outside who are coming to work here despite the fact that they have a lot of Nigerians who can do the job even better than the foreign architects.
So, that is the issue we are going through now and we are trying to let clients know that Nigerian architects can do anything they want. As I said, we, that is Nigerian architects, have done the Union Bank Building, NAL Building, Elephant House, Federal Ministry of Finance in Abuja and quite a number that we can point to. It is very important that we appreciate our own people and use them.
We have had cases of collapsed buildings in Nigeria in the recent past. What can we attribute this to?
Of course, we have had instances of people talking about collapsed buildings and so on. In all the cases of collapsed building, no architect has been indicted. When you have problem with a collapsed building, there are so many things that you have to consider; more of engineering.
The substructures, the foundation, the materials that are in use, the method of construction. So, it's all a combination of factors that cause buildings to collapse. But the key to ensuring that this does not happen is if the Planning Offices do what they used to do in those days and which they are now doing in Lagos State where you have to get a certificate.
The Building Inspectors from all the local offices go round and check buildings and before you can do any casting or anything, you have to get an engineer to approve that it can be done. Those are some of the issues.
We have a lot of substandard materials coming into the country and that is reinforcements. That's why on any project where you have an engineer, they insist that the reinforcement must be tested in a laboratory and when you test it and it is certified ok, you can use it.
But if it is poor, he condemns it immediately. But some of those collapsed buildings don't have registered engineers or architects on the job. Have you ever heard of a building collapsing in Victoria Island or Ikoyi?
No! Because most people who build in Victoria Island, Ikoyi, Lekki, and so on, use registered people but most of the collapses in Lagos are in Mushin, Iyana-Ipaja, Oshodi and all those places and when you go and check, they didn't use registered architects or engineers.
The first thing is that people must realise that they need to ensure that whosoever they are using for their buildings is professionally competent. That will stem the tide of collapsed buildings.
You have perhaps answered part of my question. But don't you think that the preference for foreign architects may be as a result of loss of confidence in indigenous architects due to the exorbitant fees you charge for your services?
The cost of engaging a local architect is a fraction of what you pay the foreign architect. We have done our studies and we have seen that even Ghana pays twice, the fees of the architect in Nigeria. In 37 countries that we studied, Nigerian professionals earn the least.
Architects from South Africa earn twice what Nigerian architects is taking today; so it's not a question of the fee you are paying the architect. Architects at times work free of charge for some clients or they may say, Ok, we understand your position, I want to help you, I want to help society, I'm not going to charge you full fees, i will charge you this amount of money.
It is really a mistaken notion or a fallacy to think that architects fees are high. Architects fees are minimal when you compare with other professionals like doctors and lawyers. Because people think that it is based on the cost of the building, therefore it is high.
Yes, it is based on the cost of the building because of the service you are going to render, but you can come to an understanding with the client on ways and means of paying the fees but don't forget that what you are paying the architect is a fraction of the cost of that building. It's not up to five percent of the building. So, why don't you engage the professional to help you put the thing together and you have a legacy, a structure that you will enjoy for life and hand over to your children.
Have you found out why some clients do not want to use professionals?
Some of them say they had a bad experience with another architect in the past; that's why they made up their mind or they prefer the buildings in Dubai or America. But then, some of the problems we have here in Nigeria are materials and construction methodology.
Again, I have had personal experiences where a client engaged an architect from South Africa but had to sack the architect at the end of the day and came back to employ the Nigeria; I don't know whether it is lack of confidence or whether it has to do with complex. I really don't know why people do that but they have always come back.
What does the ARCON law say on the registration of foreigners to practise architecture in Nigeria. If the ARCON laws bars foreigners from practising in Nigeria, what are consulting architects doing to ensure that the law is enforced?
Let me answer your question briefly. ARCON law is quite clear on who can practise architecture in Nigeria. It does not permit any foreigner to come and work here.
There are guidelines for any foreigner who wants to work. What we have been doing as an association is to assist ARCON by identifying cases where you have non-registerable firms working in Nigeria and we send it to ARCON and ARCON takes the appropriate action. We are aware that they are already taking action on a number of cases that have even been to the Police. But the slow process and so on has been a bane.
What is the present state of the Bank of Industry (BOI) Building?
We know that Lagos State is organising an international competition through our association to put in the modalities to get new designs and financing for it. That is on at the moment through Lagos State Ministry of Physical Planning and Urban Development.
You are appear not to favour architects employed by banks and oil companies designing projects for their employers. Why the resistance?
They engaged these architects more to do project management and maybe some or tiny branches    They still engage firms to do their major projects. I know that there are some banks now who are saying, let's face our core business, so they are phasing out all the building sections that they have. Again, some of the architects find out that they are not getting real fulfilment professionally because all they are doing is project management and some of them are coming back into practice now.