With Florence Amagiya
Last two week's, we were told by our celebrities that they cannot kill for love. Let's know the worth of love to different people in the first place.
Helen and Jesse are the only children from their mother. Jesse was the quiet one, while Helen was adventurous. Their mother died soon after Jesse was born and this made life for Jesse unbearable. It was so because her dad and elder sister did not fail to remind her of it. In penance, she became a withdrawn and quiet child. Helen and Jesse both grew up in opposite directions and life styles. Helen was fun to be with, while Jesse takes care of the home. Jesse was loved by all because of her quiet and kind nature; Helen on the other hand could not fit in and was ignored by everyone. This made Helen mad and she hated her sister Jesse for it.
In the course of events, Helen brought home a dashing young man who later fell in love with Jesse and proposed marriage. Helen could not stand this because she was in love with the man and she brought him to the house in the first place. She plotted to scare her sister; somehow she got her killed instead. Now, Helen is planning marriage with her late sister's fiancé.
Worthless if used wrongly – Bob Manuel Udokwu, Actor
There are enough decent, beautiful women and handsome men to go round. I do not think there is a reason to say that love is so much that I will want to kill to prove its worth. If she is mine, she will come back or it was never meant to be in the first place. The ghost of the sister she killed should haunt her till her dying day l must confess!
Love should be constructive – Foluke Daramola, Actress
Proving my love for someone by killing another is a selfish thing to do. Love ought to be constructive and not destructive. If I am in love and he loves someone else, even if she is my sister, I will try all l can to make him understand. But if he doesn't I will walk away, so that l don't get tempted to do something stupid or irrational.
Giving… – Julius Agwu, Comedian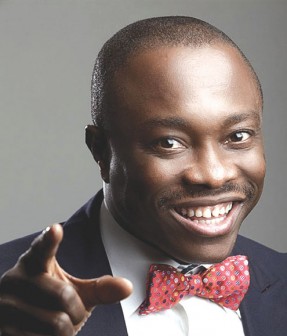 The Bible talks about love in the true sense of it, that we should love our neighbours as you would love yourself. This is not your neighbour we talking about. We are talking about her sister. She should not have done it even to her enemy. There are people who can truly show that they love, but some are just there for material gratification. So when they fight for it, we know why they are doing it. Other times you don't know you are in love with that person. It just grows on you; it might even take like five years to know that it exists. But all these are nothing if the person doesn't love you in return. Why do you kill when you might just have been a point of contact in the first place? You will meet one that will love you. The worth of love is when you let go.
Selflessness – Sound Sultan, Musician
The worth of love is not when we react violently. It is when we are patient and reasonable. I know you cannot be reasonable when it comes to that. I mean about how we feel? But there are better ways of handling issues concerning the hearts and you cannot have all you want, but God definitely will provide all that you need at the appropriate time. The better man walks away.