… When reforms are not enough
By Emmanuel EDUKUGHO
EDUCATIONAL reforms are geared towards development, coming from the basic conviction that meaningful  changes can be made in a nation through meticulous engineering of the educational process.
Nigeria is undergoing a process of national reconstruction of which education is supposed to be the driver.
Going by history, no condition is  permanent which makes reforms unavoidable. Not all reforms have always proved beneficial.
According to Professor Michael Omolewa. Nigeria's permanent Delegate to UNESCO, Paris, France, "Some reforms have led to unimaginable catastrophies. Many have been short-lived and unsustainable. Some have had short-term problems and difficulties, only to emerge as being of great benefit on the long run. Some have been merely cosmetic, while some have been profound and radical."
Since 1960, most of the efforts to build the needed system of education which will transform the country into a truly humane society that satisfies adequately the material, moral and socio-cultural requirements of our people have failed.
Some of the factors identified for frustrating achievements of desired results are:
*Lack of a genuine commitment by Nigeria's rulers to the development of education.
*Dominance of colonially derived idealogies and paradigms of education.
*Pursuit of economic policies wholly unsuitable for sustaining a serious drive towards an advanced system of education.
*Abuse and misuse of oil wealth in the race for accumulation of wealth; and
*The political disenfranchisement of the people.
Early reforms
There have been major educational reforms in the country since Western education was introduced. We had the educational reforms of 1889 to 1906 in Southern Nigeria which came due to educational expansion, desire to set standards, appointment of Henry Carr as Inspector of Schools and the support of the Colonial Administration. Omolewa recalled the historical trend in a presentation on reforms thus:
The 1900-1903 education proclamation of Southern Nigeria introduced the system of assisted schools which received government grants in addition to school fees collected, the donations and contributions from local communities. It also introduced the non-assisted schools which did not receive government grants but depended entirely on local resources.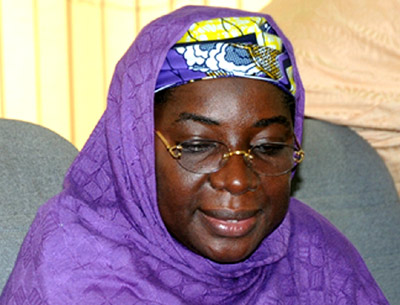 The proclamation confirmed the schools curriculum to include industrial instruction, history, geography, drawing, sewing for the girls and farming for boys. English compulsory and Yoruba for those in Yoruba-speaking areas of the country.
This was the beginning of educational reforms and adaptation of formal schooling not only in Nigeria, but in Africa. By the second decade of the 20th century, the new reforms were criticised, but were later further advanced and promoted by the Pelps-stocks fund's 1920 African Education Commission.
The phelps-Stokes Foundation financed a visiting team of six from America led by Thomas Jesse Jones which found that Western education had little prospect for success because it was transplanted in a soil that was unwilling to let it grow. That education had to be adapted to suit its environment. The team visited Nigeria from November 4 to December 16, 1920, during which they travelled to Kano, Onitsha and Calabar.
The report of the team was published in 1922, which recommended that secondary education should aim at training African leaders. That activities of secondary school should be determined with utmost regard for the needs of such leadership. Subjects considered relevant were sciences, physiology, Hygiene, Sanitation, Social Studies, Mathematics, Languages, Gardening and Rural Economics. That education should, in all lands, concentrate on indigenous education and be adapted to local needs.
What eventually followed were the education reforms of 1926 and 1929 which led to the closure of many schools and the establishment of new government secondary schools in Ibadan and Enugu in 1929.
The Colonial administration also decided at the time to introduce tertiary education in the country and established Yaba Higher College. These reforms met with protest as the colonial administration was accused of refusing to respect the genuine wishes of the people who wanted a University status institution in the country.
The nationalists suspected that the government's motives in making the college of sub-university standard was a trap to keep Nigerians in inferior jobs under European specialists, thus postponing the day Nigeria would eventually control its industry. (Festus Ogunlade, 1970).
Dr. Nnamdi Azikiwe's West African Pilot loudly criticised these reforms and hidden agenda to frustrate the aspirations of Nigerians through what the newspaper described as "crook reforms". After a few years, the colonial administration finally agreed in 1948 to establish the University College, Ibadan, the first University in Nigeria.
From 1954, as a result of the efforts of the movement for self-government and independence, the number of years spent in primary school and in secondary schools in all regions of the federation were reduced and the Higher School Certificate (HSC) was introduced to screen candidates for University admission. Nigeria then had the 8-6-2-3 system of education at the primary secondary, HSC and University. This became 6-5-2-3.
The Military era
The Military rule after the 1966 coup and the civil war of 1967-1970 brought massive educational reforms, with the regimes of Generals Yakubu Gowon and Olusegun Obasanjo launching some major educational programmes and policies.
Then came the National Conference on Education held in 1969 which led to the formulation and introduction of the National Policy on Education in 1976. The policy provided for Universal Primary education pegged at six years, to be followed by three years of junior secondary school, three years of senior secondary school and four years of tertiary education, otherwise called 6-3-3-4. The Universal Primary Education (UPE) was launched while the Joint Admission and Matriculation Board (JAMB) came into existence as a clearing house for admission into tertiary institutions (mainly university) in the country.
UBE&Private varsities
The second coming of General (Chief) Olusegun Obasanjo as democratically elected President in 1999 saw the introduction of some basic reforms leading to increased access to education, Open University and Distance Learning. The 6-3-3-4 was transformed into the 9-3-4 system with the introduction of Universal Basic Education (UBE) scheme. Also in 1999, the first private universities were licensed, in the twilight of military rule, thereby opening a floodgate for establishment of more private universities in Nigeria.
The first Minister of Education in the new civilian rule, Professor Tunde Adeniran was in charge at the UBE  launch.
His successor, Professor Babalola Borishade followed up on the issue of equity of access to education, restoration of the National Open University of Nigeria (NOUN) to expand access and squared up with University lecturers seeking revitalisation of the system which led to a long strike by ASUU.
Professor Fabian Osuji, who took over tried to establish an educational system designed to guarantee quality.  He wanted to bring back HSC to attract best quality materials into the university system, but unable to accomplish this before leaving office abruptly as a result of a scandal.
Senator Lyle Imoke who came briefly as Education Minister could not make any impact except that he showed the need for international partnership building in the development of education.
He was succeeded by Mrs. Chinwe Obaji who showed concern for quality education and introduced the post-UME test screening in university admission.
Another woman, Mrs. Obiageli Ezekwesili took over as Minister of Education with an agenda to produce an educational system credible enough to make products of our education competitive, highly competent, skilled and respected any where in the world.
Her bold educational initiatives include Operation Reach All Secondary Schools (ORAS) Adopt-A-Public School; Community Accountability and Transparency Initiative (CATI) and Public Private Partnership (PPP). She introduced a new organogram for the Federal Ministry of Education collapsing the 21 parastatals into 12, declaring that "the ministry, as constituted in July 2006, represented dysfunctional structures unable to articulate and deliver sound educational policy and planning for the development of our human capital. The supervision of 21 parastatals has, in several instances, led to a duplication of functions and a lack of energy."
Dr. Aja Nwachukwu succeeded Ezekwesili as Education Minister and he tried to push reforms that tended to surrender the administration and management of public schools, particularly the Federal Government Colleges (Unity Schools) to private individuals. The 104 Unity Schools were to be sold to private persons, an initiative which led to massive protests by parents and teachers alike.
The coming of Dr. Sam Egwu as Minister of Education saw a reversal of the privatisation of education policy and jettison of the plan to sell the Government Colleges. Highlight of his tenure was the development of a Road Map  based on four focal areas – Access and Equity, Standards and Quality Assurance, Technical, Vocational Education and Training; and Funding and Resource Utilization. The Road Map was designed with "practical and achievable implementation efforts within the next two years (from 2009) to transform educational institutions in Nigeria into high performing schools that would produce high achieving, functional and self-reliant students."
There was also the Education Sector Analysis (ESA) which proposes, amongst others, the development of a 10-year Education sector plan and a Federal Education Framework, as well as a well-defined Vision 2020 for Education Sector Reforms (ESR).
The new Minister of Education under President Goodluck Jonathan's administration, Jigawa-born Professor (Mrs) Ruqayatu Ahmed Rufai has not introduced any new plan except to consolidate on the programmes and policies of her predecessor. But she expressed concern over the poor performance by students in NECO and SSCE examinations, and determined to arrest this trend which has almost become a yearly occurrence.
She affirmed that her ministry is specifically addressing the issue of poor performance in NECO and SSCE seriously. As Minister of Education, she convened a National Examination Summit with the theme as "Performance in Public Examination".
Rufai assured that the Federal Ministry of Education will continue to put in all necessary resources to see to an improvement in all aspects of Nigeria Education.
"We shall also appeal to organisations and companies who will collaborate with us in this great task of improving our educational system. The ministry has a focus and is committed to achieving great success in this direction," she stated.
Although the Federal Government has proposed certain reforms, some of which are being implemented, the Education Reform Act which will produce the legislative backing for them is yet to be enacted into law by the National Assembly.
Groups and individuals in the academia, labour, parents, students and the civil society have expressed serious concern about the reforms. There is the general doubt about the soundness of the conception, formulation and the process of the proposed reforms.
Observers are of the opinion that these reforms might go the way of others. The big question is why have reforms not produced the desired results?