In an enrapturing 91 days in the Big Brother Africa All Stars house, Nigerian musician, model, actor, Uti Nwachukwu has emerged as the winner of Big Brother Africa All Stars, taking home the sum of $200,000.
It was a tight race between , Uti and Munya, the final two housemates.
The host IK said that this was the closest ever finale with the winner securing the votes from 8 countries and the runner up from 7.
Uti, who appeared in a multi-national billboard ad in 2007, holds a 2-year diploma in Computer Science and Education from the University of Nigeria.
A one-time  banker appeared on the Nigerian reality series Next Movie Star, where he finished as the runner-up, before being selected for Big Brother Africa 3.
Listing his mom and dad as his heroes, Uti says the best advice he's received from a friend was, "happiness is a state of mind and it usually begins with a choice."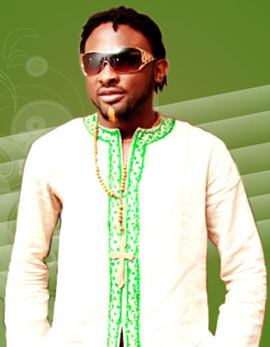 Describing Nigerians as happy, confident, smart and fun to be with, Uti says Ofunneka was his favourite housemate on Big Brother Africa 2, not just because she was Nigerian, but because she was smart and held her own in the house.
The final five housemates were Sheila, Mwisho, Lerato, Munya and Uti. With Sheila getting evicted first, then Mwisho and then Lerato.
All the previously evicted housemates were present at the grand finale. Evicted housemates Meryl provided one of the highlights of the night when she was asked by IK what she would choose, her man – Mwisho or the $200,000 prize, she replied "As much as I love paper, I love my man". Love is beautiful! We wish them all the best.
Uti's  father passed away while he was in the house. Now, he can go home and be with his family,  with the $200,000 prize  winning from the BBA All Stars.