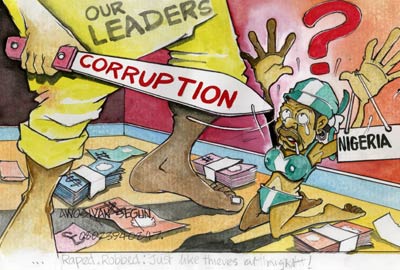 By Emma Amaize
WARRI — PRESIDENT Goodluck Jonathan has said that the nation's economy recorded a growth of seven per cent in the last four years, three per cent difference from the four per cent, recorded four years arlier. He added that the government was targeting an increase of 10 per cent by the end of 2012.
Also, the President who is expected to declare his presidential ambition, weekend,  assured that there would free and fair polls in 2011. Writing on his Face book page, he said: "I encourage you my fellow country men to be optimistic about the future, especially as regards electoral reforms and free and fair elections in 2011."
Baring his mind on the Haliburton bribe scandal, he said, "as you may have read, the Office of the Attorney General of the Federation has begun the process of prosecuting those involved in the Haliburton bribe scandal. It serves our country no good to shield corrupt individuals or corporations. From inception, this administration gave a free hand to all anti-corruption law enforcement agencies to perform their duties to the fullest extent permitted by law.
" I sincerely want to urge my fellow citizens to be optimistic and believe in Nigeria as ultimately, expectations tend to be reflected in reality, so if we expect and believe, the best of Nigeria our expectations are likely to become reality."
On the seven per cent economic growth, he said: "this administration recognises that we have several challenges as a nation and we are working on resolving them. But there is some cheering news in the fact that our economy verifiably grew by seven percent during the first half of this year. Now that we have this momentum, we are not going to rest on our oars.
"This government has set out plans to aggressively develop infrastructure, reform the power sector, create opportunities for our people to be employed through stimulating industrial growth among others. We have taken steps to give support for the bail out of the textile industry and effective funding for the real sector of our economy.
"The expected end result is to grow the economy by at least 10 per cent by the end of 2012."
Only four years ago we were celebrating a four per cent economic growth and now we recorded an improvement of seven per cent in the first half of this year", he said, pointing out that the 10 per cent target for 2012 was certainly within reach as long Nigerians work together.