By Ben Agande
Abuja- About 50 political parties may be de-registered by the Independent National Electoral Commission, INEC, when the new Electoral Act passed by the National Assembly comes into effect.
Section 78 of the new act entitled 'Powers of the Commission to register Political Parties', empowers INEC to 'de-register political parties for failure to win a seat in the National or state Assembly election'.
The section also empowers INEC to de-register any political party found to be in breach of  pre-conditions for its registration.
Although there are about 63 registered political parties, investigations by Sunday Vanguard revealed that only a few of them have candidates in either the National Assembly or the State Assemblies.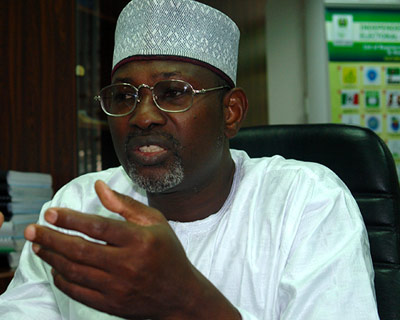 These are the Peoples Democratic Party, PDP;Â  the All Nigeria Peoples Party, ANPP; Action Congress, AC; All Progressive Grand Alliance, APGA; Alliance for Democracy, AD; and
the Progressive Peoples Alliance, PPA.
Other provisions of the new electoral Act are the placement of a ceiling on how much presidential, gubernatorial and National Assembly candidates can spend on their campaigns. Under section 91 of the new act, 'the maximum election expenses to be incurred by a candidate at a presidential elections shall be One Billion Naira, while the maximum amount to be incurred in respect of governorship election shall be N200 million.
For senatorial elections, no candidate must spend more than N40 million while candidates for the House of Representatives and the State Assemblies must not also exceed N40 million and N20 million respectively.
The new act also provides that the 'election expenses incurred by a political party for the management of or the conduct of an election shall be determined by the Independent National Electoral Commission in consultation with such political parties.
Under section 92 (3) of the Act, political parties are expected to submit their expenses to the commission 'a separate audited return within six months after an election  and such returns shall be signed by the political party's auditors and counter-signed by the chairman of the party and be supported by a sworn affidavit by the signatories as to the correctness of its contents'
Any political party that fails to make the returns to the commission or exceeds the amount prescribed in the act for election expenses would be liable and on conviction pay a fine of one million naira, the Act provides.