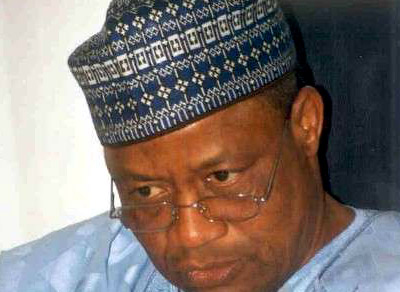 By Chris Ochayi
ABUJA— The drama surrounding the alleged Pius Okigbo panel's report on the $12.4 billion oil windfall took another dimension Tuesday as former Military President, General Ibrahim Babangida (rtd), threatened to sue Socio-Economic Rights Accountability Project (SERAP) for attempting to damage his reputation.
Babangida's threat came barely 74 hours after the Attorney-General and Minister of Justice, Mr. Mohammed Bello Adoke, declared that the government could not verify the authenticity of the copy forwarded to it by SERAP, a human rights organisation, because the original copy of the report was still missing.
Genesis
It will be recalled that while responding to the petition by SERAP in April,  the AGF  requested "for a signed copy of the Okigbo Report attached to the letter under reference."
The group, in its response in a covering letter dated May 5, 2010, accompanying the 352-page 'original' report sent to Mr. Adoke, noted, "now that we have gone the extra mile to fulfill the request by the Attorney General of the Federation and Minister of Justice, we expect that you would now move swiftly to prosecute the former President on the basis of the Okigbo report and ensure justice to the victims of the mismanagement and corruption documented in the report."
SERAP had asked the AGF to commence Babangida's prosecution over the alleged scam using the copy of the Okigbo Panel report, which it sent to him.
However, IBB, while reacting to the development, said, "the Attorney-General and Minister of Justice, Mr. Mohammed Adoke, cannot be marooned by the propaganda machinery and out-right falsehood of these corrupt petitioners who do not live above board."
Through a telephone text message through his media spokesman, Prince Kassim Afegbua, he said: "We are going to sue SERAP for garnishing a false report to maliciously damage the distinctive reputation, strong character and unblemished record of achievements of General Ibrahim Babangida."