By Olasunkanmi Akoni & Monsur Olowoopejo
BEFORE you buy any property in Lagos ensure that the documents are genuine. Reason: There are many cloned certificates of occupancy (C of O) and other titled documents in circulation.  Lagos State Governor Monitoring Taskforce, GMT, last week arrested five people who were involved in issuing forged state government's C of O, building approvals and other property certificates.
The arrest came days after the government initiated moves to go after the perpetrators, bring them to book and eliminate the trend.
Among the five perpetrators arrested was one Mr. Olayiwola Moses, while investigation is still ongoing on four other members also involved in the illicit business.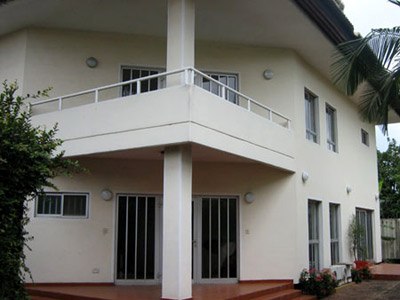 Earlier, the government warned finance, mortgage institutions, security agencies and members of the public to beware of the forgers, saying there was an "increasing number of cloned/forged Lagos State Government C of Os in circulation that are being presented to secure credit facilities from banks and other financial institutions."
Lands Bureau warns
The Permanent Secretary, Lands Bureau, Mr. Gbenga Ashafa, who gave the warning in his Alausa, Ikeja office, specifically, declared that a cartel of fraudsters, who specialise in cloning and forging Cof OÂ  for use in obtaining loans from banks and other credit finance organizations, were behind the nefarious activities.
His words: "The fraudsters have devised means of perpetrating such fraud through third Legal Mortgages which is executed without a guarantor having to appear in person.
Financial institutions and banks are advised in their own interest to always ensure due diligence in investigating all title documents presented by parties and individuals who are not the direct owners. This is because the fraudsters usually present certificates of occupancy over landed properties purportedly owned by other parties or individuals as collateral."
While also warning members of the public, Ashafa, advised that sales/purchase of land and mortgage transactions without proper authentication of Certificates of Occupancy would henceforth not be entertained.
He continued: "Members of the public are once again reminded that the Lagos State Lands Registry should always be contacted for searches and verification to ascertain the authenticity of such Certificates of Occupancy."
Deploring the trend, the government assured that new Certificates of Occupancy would soon be officially launched to effectively tackle the fraudulent practice.
How suspects were caught
Meanwhile, the 42-year old Moses was apprehended at Agege, Lagos, by one Alhaji Bello, one of his victims, with the aid of some of neighbours and before GMT officers were contaced.
However, as Moses is paraded, all effort to speak with other four men arrested prove abortive as the state officials stated that the case was still under investigation that until the investigation was completed, the arrested men would not be paraded.
Moses accused the state government of revisiting an outdated case, for which he had spent three months behind bars and later jailed for six months, three years ago.
Suspect confirms circulation of fake documents
Moses agreed that he was involved in the business but had stopped after completing his six_month jail term in 2007. "I used to engage in cloning of C of O and I have cloned for two people successfully while the third one was not successful because it coincided with the time when I was apprehended in 2007. For now, I engage in buying and selling of planks at Igboho plank market with the assistance of my elder brother."
He explained: "I was arrested in 2007 for forgery of certificate. Since then, I left the business. Today,  as I was walking through the house of Alh. Bello, because I thought we have settled the case, I was arrested. I spent one week in Alausa Police station, then transferred to State Criminal Investigation Department (SCID) Panti, Yaba where I spent three months in detention while the investigation was still going on. After the completion of the investigation, the judge sentenced me to six months imprisonment at Ikoyi alongside one Wale Adeoye and one Mr. Taiwo who forged the certificate for him at the demolished Oluwole Market."
He said:  "Alhaji Bello told me to get C of O documents for him. Although I am not an official of Lagos State government but he came to meet me because he knows that I can do it for him. He gave me money and I went to Oluwole to get the cloned documents.
I could not recollect the amount of money we paid for the certificate because it was in 2007. The document is not fresh because they have taken the document to Panti and we met with the senior police officer on ground then and I told them then that the document is a fake document and they told Bello to go and write his own petition while I was taken to court and Bello's name was mentioned at the court along side other victims but he failed to show up on the day of judgment."
He however, said that Bello did not know before the arrest that the document was faked until the court demanded that he should present it to clear himself.
Responding, on behalf of the state government, the consultant Lagos State Land Monitoring Team, Engr. Peter Omotosho said, the investigation on Moses had been completed and that investigation on the other four was still going on, adding "when the state government is through with their investigation, they will be publicly paraded."
He said: "The case, in which Moses was sentenced for in 2007, was not filed by the state government but by those that he had cloned property certificates for in Lagos State. The matter was reported to us by Bello and we collected the C of O from him in other to assist us in arresting the perpetrator.
Since then we have been searching for him, until today when we got information from Bello that he has caught the man we are looking for. He was arrested in 2007 but not for C of O. Government is interested in the case because they are government certificates. We will prosecute the matter before the court so that we will be to able arrest others involved and assist people from falling victim of certificate forgery in the state."