By Jemi Ekunkunbor
The woman's hair has always been described as her crowning glory. Indeed, it is. Over the years, women who have realised this truth, have taken time to pay special attention to the hair, churning out hair styles as the seasons come and go. One of such styles that have stood the test of time is braids.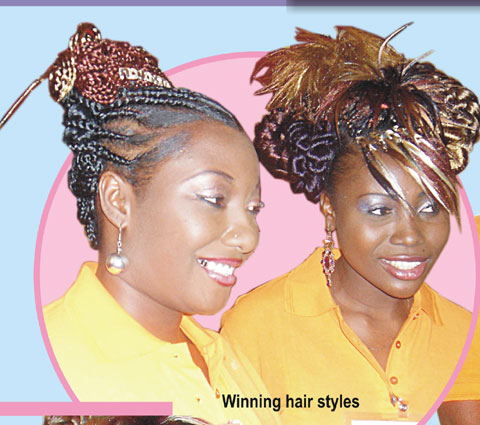 As the nation turns 50, Kanekalon Corporation, a popular fibre manufacturing company based in Japan in collaboration with its Nigeria Partners, Ayman Enterprises, Linda Manufacturing company and Venus Nina company limited decided to pay tribute to Nigeria at 50 with a hair show tagged, Naija briads parade. Aimed at promoting the use of products with 100% Kanekalon, it also seeks to bring out the braiding skills as well as the creativity in Nigerian hair stylists.
The event which took place at the Sheraton Hotel in Lagos, drew a large turn out of hair dressers, stylists and braiders. In all 12 stylists took part in the competition with only one being male. The event provided a chance of a lifetime for the stylists to braid their way to fame and fortune. The stormy braids session, saw the contestants coming up with all kinds of styles, some novel and some quite familiar.
The panel of judges led by Ms Susan Eyo Honesty, assessed the stylists based on procedure used, creativity, originality, presentation, salon etiquettes and the story behind the style.
Two stylists had great stories to tell with their styles. A complicated avant garde style by Evelyn Okosun tells the story of a water fountain while Maria Diallo a Senegalese from Miacoiffure salon, Osolo Way, created a unique hair piece that could go from day to night. It was carried very gracefully by her model.
Both winners, will later on in the year, square up with other regional winners from Enugu, Abuja and Port Harcourt for the final stage of the competition.
While the two winners move on to the next stage of the competition, other contestants were presented with consolation prizes which include, standing fan, trolley and other salon service equipment.