By Ise-Oluwa Ige & Ikechuku Nnochiri
ABUJA—THE Independent Corrupt Practices and Other Related Offences Commission, ICPC, has given an Abuja high court sitting in Maitama, an account of how the incumbent National Chairman of the ruling Peoples Democratic Party, PDP, Chief Vincent Ogbulafor, allegedly conspired with four others to defraud the Federal Government N2.3billion, in 2001.
The anti-graft agency headed by a former Justice of the Supreme Court, Justice Emmanuel Ayoola, listed other alleged accomplices as Emeka Ebilah, Henry Ikoh, Jude Nwokoro and Emmanuel C. Bosah, adding that all of them operated as a ring.
The commission which gave details of how the alleged fraud was committed said the modus operandi of the alleged ring members was a pro-rata sharing of the proceeds of the crime after each successful deal.
ICPC said that each time monies were shared, each ring member had his account bloated by millions of naira depending on the role played in the deal.
It added that though Vincent Ogbulafor initially tried to be evasive and slippery, ICPC nonetheless was able to get to the root of the alleged fraud because of its painstaking investigation of the petition.
ICPC probe took five years
The Justice Ayoola-led ICPC said that although the petition alleging fraud against Ogbulafor and others was received more than five years ago, it could not come to court until few weeks ago.
It said it did not believe in running to court each time a petition came on its table.
The reason, Vanguard learnt, was because its Chairman, Justice Ayoola, is a seasoned jurist who would not brook dragging people to court for either political or selfish reasons but upon establishment of prima facie evidence against the accused person.
ICPC establishes fraud allegation
While admitting that the petition was investigated for a relatively long time, ICPC, however, said that it was better late than never.
The commission through its lead counsel, Mr. Paul Ahmed Bassi, said that it followed standard procedure of investigation to establish a prima facie case against the accused persons before charging them to court.
The gang-up
The commission which claimed it had evidence in its disposal to nail each of the accused persons exhibited the statement of the leader of its investigating team, Mr. Basil Momodu, as part of its proof of evidence.
Basil, in the proof of evidence obtained by Vanguard narrated to the Abuja high court, how the ring allegedly headed by Ogbulafor allegedly operated to defraud the government.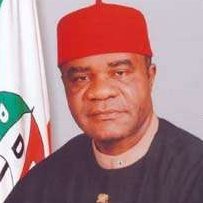 Basil said the commission's investigation revealed that each of the accused persons held important positions in the Federal Civil Service, adding that that they in turn allegedly used their influential positions in government to steal.
For instance, he said that Emeka Ebilah was a member/secretary of the National Economic Intelligence Committee, NEIC, set up by the Federal Government to verify debts owed local contractors while the fifth accused person, Emmanuel Bosah was the director in charge of budget implementation in the Federal Ministry of Finance.
He said Ogbulafor was the minister of state in charge of the economic activities under which the NEIC operated, adding that his findings during investigations, revealed that in the course of operations of the NEIC, all the accused persons allegedly conspired to verify some fictitious contracts purportedly executed by companies in which they had interest and ensured that these companies were paid for the non-existent contracts.
He said during investigation of the petition against Ogbulafor and others, he said that the accused persons verified certain sums of monies for companies which executed no contract for the Federal Government.
He gave the names of such companies and the amount allegedly verified for them as follow: Henchiriko Nigeria Limited – N82,631,093.41; DHL Consultants – N11,519,906 and Chekwas Industries – N6,286,800.
Basil further told the court that investigations showed that at the time the various sums of monies were verified for the above companies, Henry Ikoh appeared before NEIC to present the alleged forged contract documents for verification of the debt purportedly owed them.
He said: "Henry Ikoh appeared before NEIC to present the forged contract documents for verification of the debt purportedly owed Henchiriko Nigeria Limited by the Federal Government and for his role, he was paid the sum of N7.5million only while Jude Nwokoro, the fourth accused was delegated to receive the payment on behalf of Henchiriko.
"For that role alone, Nwokoro was paid the sum of N6, 242,622.44 through one Col. Austin Akobundu. For his role in ensuring that the Federal Ministry of Finance settled the claims of the above mentioned companies, Emmanuel Bosah, the fifth accused person was paid the sum of N44million in two instalments of N15million and N29million through a company called Emotech Nigeria Limited.
"Emmanuel Bosah, the fifth accused person also instructed Ogbulafor to pay him his part of the loot through Emotech Nigeria Limited because he had an arrangement with the proprietor of the said company, one Mr Emmanuel Okocha, to clear the cheques for him and to avoid any direct link between Ebilah and himself. So, Emmanuel Bosah also received the sum of N10million from Emeka Ebilah through a proxy called B C Bosah.
"As regards Vincent Ogbulafor, Emeka Ebilah gave him N2million directly and other amounts totalling N28million through a nominee called, Chris Nwoke whom Ogbulafor, during interrogation, confirmed as his associate.
"Emeka Ebilah also ensured that the companies which he had personal interest in and which had executed contracts for the Federal Government were included among those whose debts were verified by NEIC and paid by the Federal Government.
The companies are Emperol Company Limited which collected N13,704,214.69, Comp-con Associates which collected N11,687,671,88 and Ebilah Salomon and Partners which collected N14,987,062.00."
Although Ogbulafor denied any knowledge of the dirty deal, ICPC insisted that at the appropriate time, it would lead evidence to prove his involvement.
I'm not involved, says Ogbulafor
In his reaction to ICPC in April 2006, Chief Vincent Ogbulafor had stated that: "Chief Ebilah (the second accused person alleged to have delivered N40million to him (Ogbulafor) from the dirty deal) is known to me and he is from Ikwuano Local Government, next to mine.
"I, as a minister recommended him as member of Economic Intelligence Committee having been in politics with him. My recommendation of Chief Ebilah was based on this and so there was no gift of money from him. I did not receive the sum of N40million said to have been given to me.
"I did not receive any money from any other member of the committee. None of my companies received any contract from the Federal Government within the period I was in public service. Apart from my companies, I am not a director in any other company.
"My companies are Basic Services Nigeria Limited, Basic Travel Services Nigeria Limited and All Basic Products Limited.
"I never heard of Chief Ebilah being involved in any fraud before now. I did not send anybody to submit any bill or claim on my behalf for verification. I have never been involved in any act of corruption.
"I am told that the following persons collected cheques on my behalf – Mr. Sunday Nmesirionye, Mr. Uba Mbibi, Mr. Jude Nwokoro, Mr. Christian Abiajah, Barrister Patrick Adiale and Mr. Chekwas Obinna and I wish to state that none of them collected any cheque on my behalf.
"Finally as a Minister of State on Economic Matters, I never sat with the committee to decide on any bill for claim before them and that all or most of the bills are sent to the committee by other sources. Personally, I did not forward those bills to them."
Ogbulafor, in another statement to the ICPC the same month said: "I have been presented with a bank draft of N2million from AIB and I need to clarify or and certify whether it was received by me from Chief Emeka Ebilah.
"The draft in question is dated October 25, 2001 payable at Abuja and marked No 2200634/073/01. I will be here on April 24, 2006 (Monday)." On the said April 24, 2006, Ogbulafor further told ICPC: "I wish to confirm after clearing with my bank that I received a draft 2200634 dated October 25 for N2million.
"This was a donation towards my campaign for National Secretary of PDP which came up on November 15, 2001. I have also been presented with other cheques in favour of one Chris Nwoke as stated below as part of my shares: AIB cheque 00203796 dated April 3, 2001for N13.3million and AIB cheque of N15million.
"I wish to state that i didn't receive the said two cheques from Emeka Ebilah neither did i ask him to raise a draft in such name. However, I know somebody by that name who resides outside the country in USA. I don't know if he is still presently there. However, I have said all I know of this. I will be available anytime I am called upon."
He is lying—ICPC
But ICPC's prosecutor said that though Ogbulafor was being smart by not owning up, the ICPC had more than enough information to nail him, noting that at the appropriate time, he would tender the various evidences of these refunds made by the accused persons at trial. .
ICPC is prosecuting Ogbulafor and four others for allegedly using three fake companies to defraud the government in 2001.