By Chioma Gabriel, Deputy Editor
Senator Mohammed Abba-Aji is the Special Adviser to the President on National Assembly Matters. In this interview, he speaks on the period before the death of the president and reiterating  that nobody gave him a letter to the National Assembly when President Yar Adua was sick insisting that the problems that came with Yar Adua's illness had nothing to do with him.. He advised  also that Jonathan should be allowed to contest 2011 presidential election on the platform of PDP .
Yar' Adua is dead. What next? Should Jonathan contest 2011?
Jonathan is a Nigerian politician and it is the desire of all politicians to attain the best. And having been elected as the vice president and now president, why wouldn't he aspire?
The zoning policy in PDP can hinder him?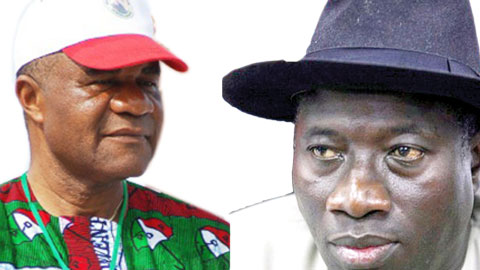 My opinion is that Jonathan has the right to aspire and my advice is, he should aspire. He should contest and I'm sure that he will win. The moment he improves on the problems affecting the country, nobody can stop him. Our greatest problem is this country in electric power.
I have no doubt in my mind that if he succeeds in tackling the energy problem and the security problems we have in this country, he would succeed. And I will also suggest that he contests on the platform of PDP where he is the leader. He should not consider any other platform but the PDP.
What about zoning?
No, no, no. I'm sure we will do something about zoning. And there is nothing confusing about it. We should grow beyond who comes from  where to who has what to offer. Yes, we always use the civilised countries as example and I'm going to use America. If you look at the Obama scenario, under normal circumstances, they would give reasons why Obama would not become US president but he was able to overcome the barriers. We have one country.
We have one Nigeria. If Americans can elect Obama whose origin is Kenya, why can't we elect any Nigerian who can deliver the goods no matter where he comes from?. I would support the candidacy of Jonathan anytime.
But that would displease a lot of northerners…
I don't think Nigeria should be thinking about the North, South divide. We want somebody who can deliver. We want electric power. We want constant power supply, we want economic development, we want security and if a candidate can come from any part of  the country and give us these, I don't think we should stop him. I have no doubt in my mind that Nigerians have come a long  way.
Everybody is looking for solution to the electricity and  security problems. We want an economic development that can create jobs. We want a government that can reduce unemployment and any Nigerian who can do these will have our votes irrespective of  where he comes from.
The Northern Elders' Forum met last week and media reports said they are not happy with Jonathan. Is it true?
I'm not aware of this. The elected representatives of the peopleof Nigeria are members of  the national assembly.
Members of the national assembly are  very happy with Goodlcuk Jonathan and these are the people who are mandated to speak for the people. If anybody has any opinion, it is taken to the floor and debated and when the people decide, then I will listen to them. That is better than listening to people who have no mandates.
But that would amount to betraying the gentleman's agreement on zoning?
The only thing we should desist from betraying is the Federal Republic of Nigeria. Anything that will improve the polity, anything that will improve the welfare of the people is what we should desist from. Zoning agreement should be perceived from the point of  view of anything that  will improve our policy. Jonathan is from the South-South. If the President goes to the South-South, the Vice-President could go to the North-West. And all others can remain the way the are.
How do you feel when you look back at the period you took the heat  for  not delivering Yar' Adua's letter to the National Assembly?
That has been  put behind. I was called upon  then and I explained the situation that there was no such a letter. I was invited to the plenary session and I explained it. I still stand by that.  Whoever told them I had such a letter misinformed them. There was no such a letter. There was never.
What next after Yar' Adua especially as confusion still reigns in PDP over Ogbulafor?
Our political problems are evolutionary. As we are evolving politically, we are bound to come across all manner of  things.
But they will pass. As for politicians  like IBB and or even Jonathan, I think only Nigerians will decide, everybody is free to aspire as long as he meets the requirements for the office but then the decision lies with the electorate and we are looking forward to a free and fair election come 2011. Leadership has to gain the confidence of  the people.
Constant electricity  is instrumental  to almost the success of  everything. Industries will flourish. Employment will flourish. Look at Ghana and other African countries. They have constant electricity but we don't and  we  have no excuse.
We should improve power and if Jonathan can do that, he can contest and win in 2011.
Nigerians should not allow politicians to use them as thugs. We want elections without thuggery. We want the peoples votes to count. We don't  want militancy, rigging and Nigerians can do without them. If Nigerians say they don't want to rig, we will have free elections because the politicians alone cannot  rig.
And we should stay away from violence and not allow ourselves to be used to destroy fellow Nigerians. My advice to people is to be law-abiding and go about the 2011 general elections peacefully and with Jonathan now fully on the saddle, we should support him.