By Laide Akinboade, Abuja
ABUJA – Federal Government has challenged developed nations of the world to support third world nations to fast track the pace of activities to reduce carbon emissions through deforestation and forest degradation.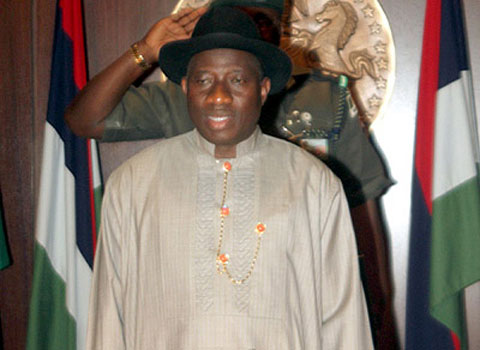 Minister of Environment, John Odey, stated this in a press statement that was signed by Special adviser to the Minister, Mr. Rotimi Ajayi, which was made in Oslo while addressing the Oslo Climate and Forest Conference.
The Conference was organized by the Norwegian Government as part of the international efforts to combat climate change. He said the support of these developed nations will help in their fight against Climate change.
According to the statement, "support to the developing countries to reduce emissions from deforestation and forest degradation (REDD+) would be a critical factor in the efforts of such nations to develop national strategies for climate change mitigations.
He noted that the Federal Government had initiated a multi_stakeholders sensitization and awareness creation on the importance of REDD+ as part of preparation for the National REDD+ strategy.
"The REDD+ strategy will be structured along the newly approved National Forest Policy, which has been put in place to address the problems of deforestation, desertification and climate change effects.
"The Policy would enhance stakeholders participation in Forest Resource Management, strengthening institutional capacity on Forest resources, promote research and regulations and enhance forestry industry development."
Giving a profile of the Forest resource in Nigeria, the Minister said,  "Nigeria is well endowed with forest resources, accounting for about 2.5 percent of the Gross Domestic Products.
"He however added that Nigeria was experiencing an annual rate of deforestation of about 3.5%, resulting from illegal and uncontrolled logging, incessant and uncontrolled bush burning, overgrazing, unsustainable fuel wood gathering, oil spillage from exploration activities and inappropriate agricultural practices. He noted that a National Technical Committee and National Steering Committee on REDD+ had been established so that Nigeria could properly key into the REDD+ program.
He noted, "the Committee structure is being replicated at the local government levels across the country. "Nigeria supports a performance_based and transparent approach in the REDD+ program. We have also expressed interest to participate in the Forest Carbon Partnership Facility and the Forest Investment program.
"Nigeria currently works with the Prince of Wales Rainforest Project and we firmly support this partnership being advanced  in Oslo today."  The Oslo Conference drew delegates from 55 countries and from several civil society organizations and Private Sector.