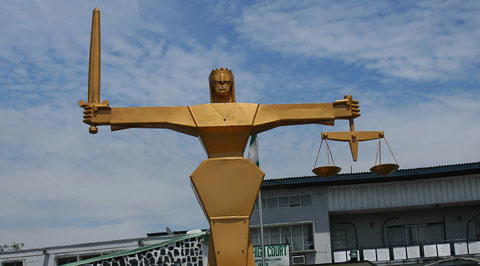 By Tony Edike
ENUGU—The Court of Appeal, Enugu Division, Wednesday, dismissed two appeals filed by ousted Senator Joy Emodi, representing Anambra North Senatorial Zone, asking the court to interpret two judgments earlier delivered on the senatorial seat just as it turned down her request to refer the matter to the Supreme Court for hearing, determination and direction.
The judgment of the court came despite Emodi's contention that three of the judges that presided in the "conflicting judgments" delivered by the appellate court on the same election be disqualified from hearing the instant appeal for interpretation of the verdicts.
The motion to that effect filed by Emodi before the court was also thrown out yesterday by the five-man panel which held that the application lacked merit and amounted to an abuse of court process.
The court ordered the Senate President and Clerk of the National Assembly to immediately swear in Chief Alphonsus Igbeke as the duly-elected senator representing Anambra North Senatorial District.
Meantime, Igbeke has praised the decision of the court in an interview at the end of the ruling and asked the Senate to comply with the orders of the court by swearing him in without further delay.
Reacting to the judgment through her Legislative Assistant, Mr. Chinedu Onyeizugbe, Emodi said she was not satisfied with the verdict and would proceed to the Supreme Court to ensure that justice was done in the case, insisting that the issue in question was a constitutional one which the apex court was in a better position to handle.
In the unanimous decision delivered by the Presiding Judge, Justice Suleiman Galadima, the court declared that the two applications are devoid of merit and advised the counsel and the parties to surrender to the rulings of the court and allow common sense to prevail.
Dismissing the applications, Galadima observed that while they have been doing everything to do away with election matters, politicians and their counsel have been deliberately delaying the process.
Galadima described the application as an attempt to arrest the ruling which the court frowned at and stated that this would create opportunity for the court to be intimidated.
He also declared that the court cannot make order to exclude the three judges as this was the prerogative of the President of the Court of Appeal.
Emodi speaking through her Legislative Assistant, Mr. Chinedu Onyeizugbe, after the judgment said she was not satisfied with the decisions of the court.
"We are not surprised by this decision because one does not expect the same judges that caused the confusion by delivering two conflicting judgments in a case to reverse themselves. But what is surprising is their refusal to refer this matter to the Supreme Court.  We will still exhaust all legal processes.  We shall proceed to a higher court to ensure that justice is done," Onyeizugbe said.