PORT HARCOURT: Nigeria Liquefied Natural Gas (NLNG) lost over $2 billion dollars in 2009 due to inadequate gas supply occasioned by security challenge in the Niger Delta region. Managing Director of NLNG, Mr Chima Ibeneche who spoke before the Special Adviser to the President on Petroleum, Dr Emmanuel Egboga in Bonny Island said the firm also operated at about 53% capacity as a result of the same issue.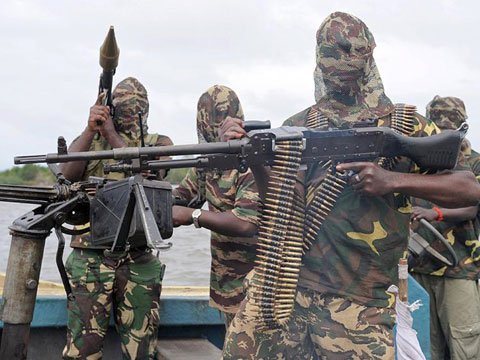 He said Soku, the major supplier of gas suffered severe cases of vandalism, thus making it difficult to meet its obligation to the NLNG.
Continuing, he said the nation's LNG currently accounts for 7% of Nigeria's Gross Domestic Product, adding that the firm had continued to give good account of the country.
"Last time I was in Spain, our gas buyers confessed to me that when they where signing the Sales and Purchase agreement with Nigeria LNG, people were saying they were taking the biggest risk. Now, it turned out that Nigeria LNG is the customer that has never failed to deliver gas to them according agreement. Our other customers in France, Italy and other parts of the world are also very happy and what this does is that it has improved the image of Nigeria as a country that people do business with", Ibeneche said.
On his part, Dr. Egbogah said oil communities should protect oil installations in their areas as a condition to enjoy the proposed ten per cent equity in the Petroleum Industry Bill.
According to him, the ten per cent is an incentive to the communities so they could be alive in the protection of oil facilities. "We also introduced 10% profit from oil revenue to host communities in the Petroleum Industry Bill as an incentive for them to protect oil installations in their area.
What this means is that any community that is not able to protect these installations losses its own share of this revenue", he said.
Continuing, the Special adviser expressed the hope that with the amnesty the problem of lack of gas for NLNG operations would soon be a thing of the past. According to him, the peace brought about by the amnesty resulted in a rise in oil production in the country from about 1.6 billion to 2.6 billion barrels.
"Oil production has risen from about 1.6 billion barrels to 2.6 billion barrels since the amnesty. That is a sign that it is working."
Noting the contribution of NLNG to the nation's economy Dr Egbogah urged the Nigerian National Petroleum Corporation (NNPC) to adopt the business model of the NLNG as it would make the nation profitably market its gas supply.
"If NNPC will duplicate NLNG model, Nigeria will be able to profitably market its gas as well as create a viable business that will boost the economic fortunes of the nation".
Dr. Egbogah expressed satisfaction with the achievement record of the NLNG.
"Very impressive facility and the best managed best profit for the nation. I wish we could replicate the success of NLNG in the rest of Nigerian businesses."