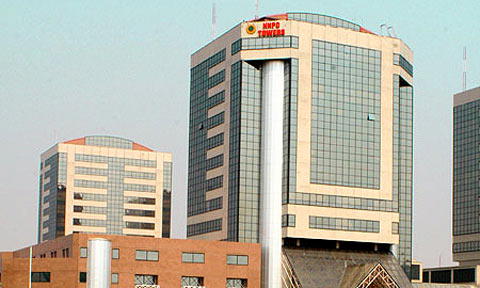 By Oscarline Onwuemenyi
ABUJA—ONE week after his appointment, the new Group Managing Director, GMD, of the Nigerian National Petroleum Corporation, NNPC, Mallam Shehu Ladan, has vowed to continue with the ongoing transformation of the Corporation which he said was in line with aspirations of the Acting President, Dr. Goodluck Ebele Jonathan, for the oil and gas industry.
The new GMD who spoke at his maiden meeting with staff at the NNPC Towers in Abuja, yesterday, also unfolded his agenda for the Corporation and the entire oil and gas industry.
Ladan said he was part of the management team that introduced the transformation agenda last year until he retired on April 6, 2009, noting: "I still believe in the transformation. It is the only way to go if the Corporation is to survive. I will continue from where Barkindo has left off in the transformation project."
He added: "There may be shift in emphasis or in the way it will be delivered, but the objective of transforming the Corporation will remain the same. What is important is for us to keep our eyes on the ball."
Ladan also dispelled rumours of imminent sack of top management staff of the Corporation as reported in some newspapers, stressing that there was no basis for such speculations as he had neither made any such recommendations to the Acting President nor received any instruction in that direction from any quarters.
The GMD listed other key agenda of his management to include maintenance of the integrity of the Corporation's pipelines across the country, stabilization of product supply, the passage of the Petroleum Industry Bill, PIB, and adequate supply of gas to the nation's power plants with a view to meeting the administration's aspiration to provide constant electricity to Nigerians.
'War room' experience
He said he would understudy the 'War Room' experiences and successes in tackling the fuel supply and distribution challenge, adding that he would "adopt it for gas supply to ensure that gas gets to all the power plants within the shortest possible time."
Ladan who called for maximum cooperation from staff and unions said he would work closely with the top management team made up of the Group Executive Directors and would not allow any crack.
He also promised to work in harmony with the media and urged them to treat NNPC as a friend and always endeavour to verify information before going to press.