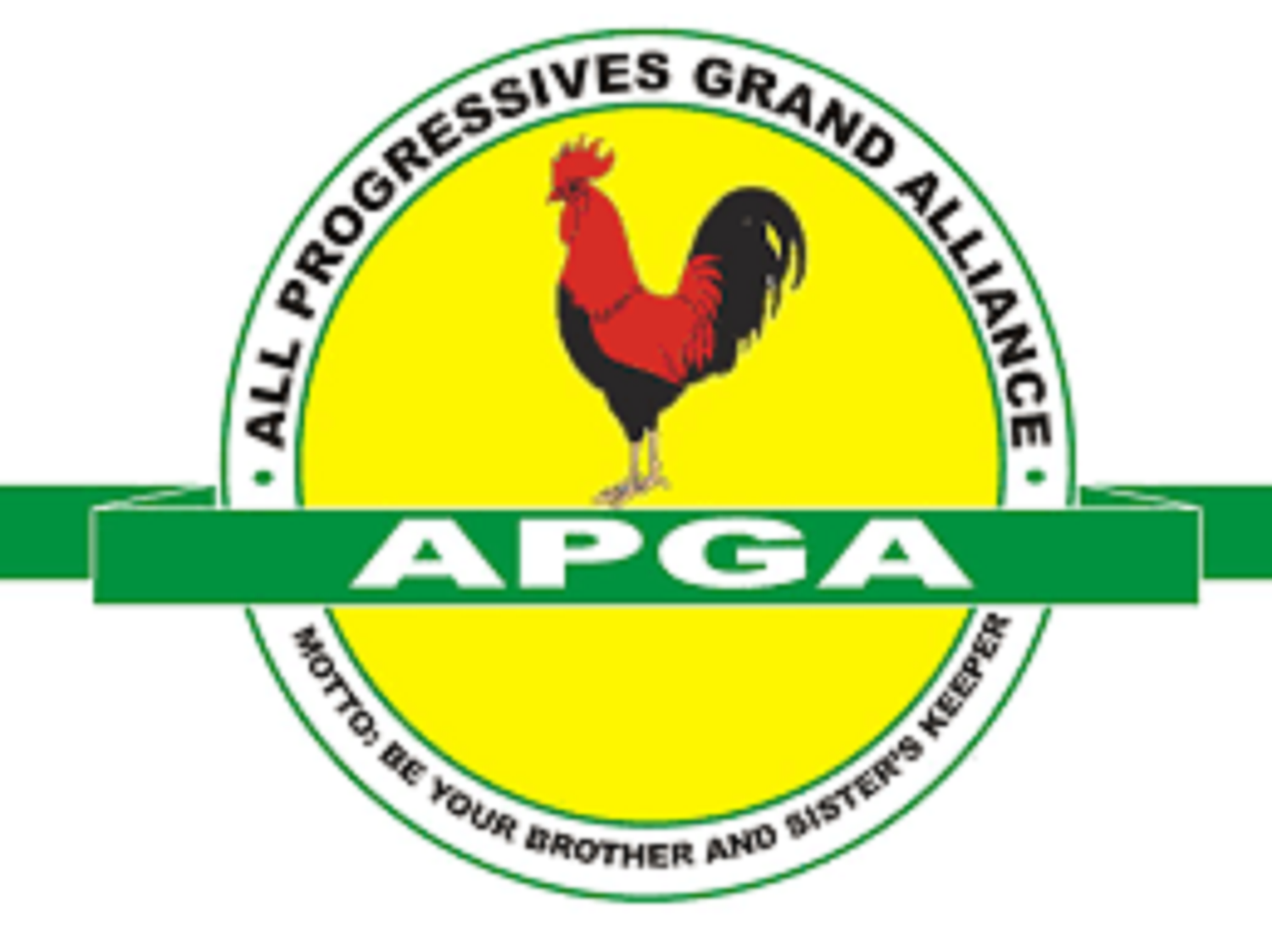 …As Ehiemere calls for reconciliation
By Steve Oko
The immediate-past Chairman of the All Progressive Grand Alliance, Abia State, Rev. Augustine Ehiemere, has revealed why the party performed abysmally in the just -concluded general elections in the state.
Ehiemere who made the revelation in an interview with our Correspondent after his emergence as the National Vice Chairman of APGA at party's convention, blamed the party's woes on the multiple litigations against the party and its governorship candidate, Professor Greg Ibe.
He regretted that some self-centred individuals decided to ruin the fortunes of the party through unnecessary litigations that dragged into the eve of the elections.
" It was clear that why we performed abysmally in the 2023 elections was because of mercantile politicians, people who took the party to court, and judgement was given few days before the election", Ehiemere said.
The APGA new National Vice Chairman, South East, who said he bequeathed a stronger party to his successor, Elder Sunday Onukwubiri as the Abia State Chairman, however, appealed to all those who felt aggrieved to quickly return for reconciliation.
He predicted a brighter future for APGA, and urged the party faithful to unite for a better outing in 2027.
" I appeal to all APGA members who still feel aggrieved to return to the fold and reconcile with the leadership of the party for a better future."
" Elections and congresses have come and gone. I appeal to all our members to come back let's build a strong and united party."
Rev. Ehiemere who said he "ran an honest and transparent leadership" solicited the support of the party faithful for his successor, Onukwubiri.
Ehiemere who boasted that APGA under his watch never extorted money from any aspirant or candidate, challenged any with contrary evidence to make same public.
" I make bold to say I'm handling over a robust and united party to Onukwubiri. Let's all support him. He is mature and very experienced in party administration."
" It took me so much to build this party to become a beautiful bride that it is today, attracting the quality of personalities in it."
Ehiemere who described his elevation as reward for hardwork urged the people of South East to embrace APGA as a platform to negotiate for power at the centre as the New Nigeria Peoples Party, NNPP, is doing in Kano.
" My emergence as National Vice Chairman is a reward for hardwork. Since I joined APGA in 2002, I have remained very consistent."
He further noted that despite battles and false accusations against my leadership, he was able to successfully complete his four-year tenure for two terms.
Ehiemere thanked the governorship candidate of the party, Professor Greg Ibe; Senator Enyinnaya Abaribe, Hon. Alex Ikweche, and other party chieftains for their unquantifiable support to his administration.
The equally commended former APGA national Chairman, Chief Victor Oye for his numerous encouragements as well as APGA Leader, Gov. Chukwuma Soludo of Anambra State.