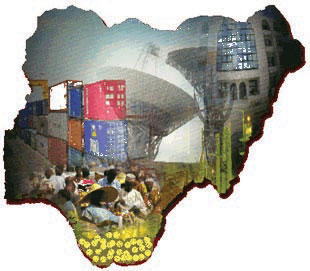 By Elizabeth Adegbesan
The Institute of Chartered Secretaries and Administrators of Nigeria, ICSAN, has inaugurated eleven sectoral groups to boost its efficiency and operations.
The sectoral groups consisting of Academia Sector, Insurance and Pension Sector, Energy Sector, Built Industry Sector, Digital Economy Sector, Logistics Sector, Maritime Sector, Media and Creative Sector, Manufacturing Sector, Not-for-Profit Sector and Public and Allied Institutions Sector, were launched in Lagos.
Speaking at the inauguration ceremony, the President ICSAN, Mrs. Funmi    Ekundayo, said that in the 57 years of    the Institute's existence, it has regularly produced seasoned professionals who had contributed their quota to the nation's economic advancement and that there is hardly any sector of the economy that you would not find a chartered secretary.
She added: "So, we want to leverage on our intellectual capital by organizing our members into focused, vibrant and efficient groups to enable them contribute more effectively to the Institute's growth and aggrandizement.
"The rationale behind this inauguration is to constitute our diverse members from various callings into effective, pragmatic and efficient cells which we operate as parts of the organic whole in the collective pursuits of our mission and vision.
"ICSAN Sectoral Groups are by conception, the platform where members can access sector-specific information, resources and opportunities,peer-to-peer knowledge sharing to engender membership inclusivity."