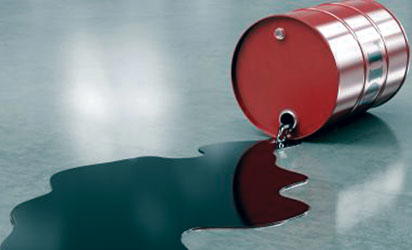 File Photo: Crude Oil
•Beats Angola to emerge Africa's leading producer
By Udeme Akpan, Energy Editor & Obas Esiedesa
THE Organisation  of Petroleum Exporting Countries, OPEC, yesterday, disclosed that Nigeria's oil output, excluding condensate increased by 15.6 per cent to 1.3 million barrels per day, mb/d in May, from 1.1 mb/d recorded in the preceding month of April 2023.
The organization, which disclosed this in its June 2023 Monthly Oil Market Report, MOMR obtained by Vanguard, stated that the figure was based on data it sourced from secondary sources.
With the latest record, Nigeria has beaten Angola, whose    output stood at 1.1 mb/d, to become Africa's highest producer while Equatorial Guinea becomes the least with 56,000 bpd.
Similarly, in another report obtained by Vanguard,  the Nigerian Upstream Petroleum Regulatory Commission, NUPRC, disclosed that Nigeria's oil production, including condensate, grew by 14.4 percent in May to average 1.43 mb/d during the period.
The production figures include crude oil (1.18m barrels), blended condensate (0.065m barrels) and unblended condensate (0.18m barrels). The data revealed that the country continues to lag significantly behind the 1.8 million daily production quota assigned to it by the Organisation of Petroleum Exporting Countries (OPEC) and the 1.69 million barrels per day benchmark for the 2023 Federal Government's budget.
Oil production has been hampered by persistent insecurity, pipeline vandalism and oil theft in the Niger Delta region.
The latest data comes amid growing debate over how accurate the oil production measurement system is in the country. It follows the insistence by the Nigeria Extractive Industries Transparency Initiative, NEITI, that the country does not know the exact volume of crude oil produced by the industry.
According to the Executive Secretary of NEITI, Dr. Orji Ogbonnaya Orji, currently the government can only estimate the volume of crude oil produced in the country as there was no accurate measurement mechanism in the sector.
He said: "NEITI have been frustrated, over the years, that we produce yet we don't have any idea how much exactly we are producing, because our metering and infrastructure are based on estimates, and we have continued to shout that we needed an agency that will stand strong, an ally, shoulder to shoulder with NEITI, to push this argument beyond limits".
He explained that based on NEITI reports, from 2009 to 2020, "this country had lost 619.7 million barrels of crude oil, and we only tracked eight companies that were willing to volunteer data. 619.7 million barrels were lost, either stolen, or not accounted for. Amounting to $46.16 billion, which if you convert to Naira in official exchange rate, will give you N16.25 trillion that Nigeria lost by crude".
The NUPRC Chief Executive, Engr. Gbenga Komolafe has however stated that the commission is tackling the challenge with a new oil production measurement guideline.
The Commission had recently disclosed that 40 percent of the over $4 billion worth of crude oil reported to have been stolen annually was attributable to inaccurate measurement of production volume.
Engr. Komolafe stressed that the new Petroleum Measurement Regulations, 2023 will "encourage accelerated meter roll out in upstream petroleum operations; encourage the development of independent and competitive meters used in the upstream; attract private investment in the provision of metering services; provide for the regulation of the measurement of petroleum produced; ensure accurate measurement of petroleum as a basis for the calculation of petroleum revenue accruable to the government; and define requirements for the design, fabrication, manufacturing, testing, calibration, operation and maintenance of upstream metering equipment".